Iranian official in Russia for Syria talks
September 12, 2016 - 21:51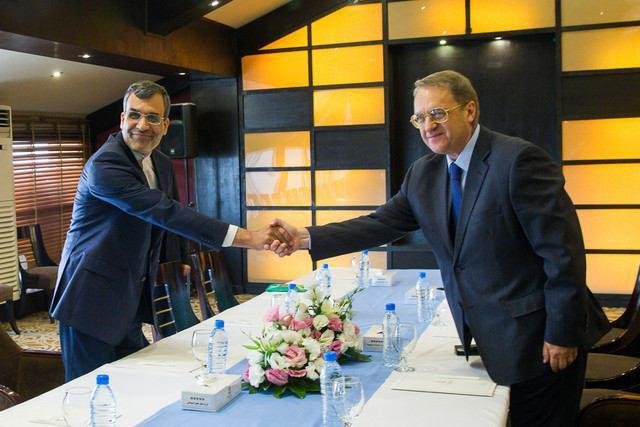 TEHRAN – The Iranian deputy foreign minister for Arab affairs left Tehran for Moscow on Monday for talks with Russian officials on regional developments, especially the Syrian conflict.
Hossein Jaberi Ansari's visit to Moscow came after Russia and the United States on Saturday agreed on a truce in Syria. The ceasefire was expected to go into force on Monday morning.
Jaberi Ansari's visit took place upon the invitation of Russian Deputy Foreign Minister for Middle East Mikhail Bogdanov.
In August, Bogdanov travelled to Iran for talks on the Syrian crisis.
Iran and Russia hold regular consultations on the Syrian conflict.
In May, Hossein Amir-Abdollahian, the then deputy foreign minister for Arab affairs, travelled to Russia to discuss the Syrian war with Bogdanov.
Iran and Russia have been backing the Syrian government against militants who are backed by certain Arab regimes, like Saudi Arabia and Qatar, Turkey and some Western countries.
However, with a thaw in relation between Turkey and Russia it is expected that rivalry between the main power players in Syria to undergo some changes.
Iranian Foreign Minister Mohammad Javad Zarif also visited Turkey in August with the Syria crisis on the top of the agenda. At the time Zarif described Iran, Russia and Turkey as "important players in the Middle East region" and said it is necessary to hold dialogue and cooperation to resolve regional problems.
NA/PA