Leader confirms advising Ahmadinejad not to run for president
September 26, 2016 - 11:39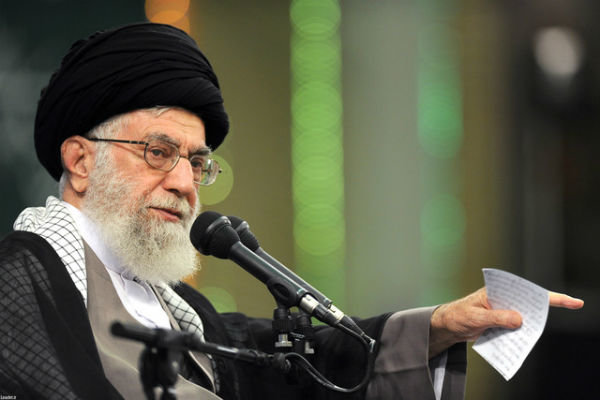 TEHRAN - In comments on Monday, Supreme Leader Ayatollah Seyyed Ali Khamenei implicitly confirmed that he had advised former President Mahmoud Ahmadinejad to stay out of the 2017 presidential race, citing concerns over "polarization" of the Iranian society.
"I didn't tell him don't run, I said it's not in your own or the country's best interests to run," the Leader said.
A week ago, Fars news agency published a note by its former director Mehdi Faza'eli letting slip that Ahmadinejad had been advised by the Leader not to run for the next year's presidential election.
The Leader said he was commenting so because Ahmadinejad's contest of the election would breed polarity in the country.
"Polarization will ensue if you run (for president)," the Leader said he had told Ahmadinejad.
Over the past months, there were speculations by Iranian media outlets and figures that Ahmadinejad might run for the incoming presidential election.
Sadegh Zibakalam, a university professor, had told Ahmadinejad was one of the two figures, the other was Major General Soleimani, who could challenge Rouhani in the 2017 presidential election.
Ahmadinejad's two presidential terms were peppered with controversial events and subjective law enforcements.
During the period, the Iranian economy was grounded by unprecedented inflation rates, 40 percent by one account, considering deteriorating relations with the outside world.
Politicians have hailed the advice, asking the "unpredictable Ahmadinejad," to "take seriously" the Leader's comments.
"Mr. Ahmadinejad did his outmost in the past to polarize the society and caused numerous unnecessary tensions," said Kazem Jalali, a senior parliamentary figure.
"I hope Mr. Ahmadinejad takes the Leader's advice seriously."
Akbar Ranjbarzadeh, a member of the presiding board of the parliament, has also urged Ahmadinejad to respect the Leader's advice.
"All need to adhere to the Leader's remarks because it is in the interest of the country not to polarize the atmosphere," Ranjbarzadeh said.
Ahmadinejad has already been engaged in delivering speeches in different cities across the country in what politicians have described as premature attempts to do canvassing for the next presidential election.
AK/PA