Li Yuanchao says China is ready to expand 'strategic relations' with Iran
Rouhani seeks stronger China ties after nuclear deal
October 9, 2016 - 20:22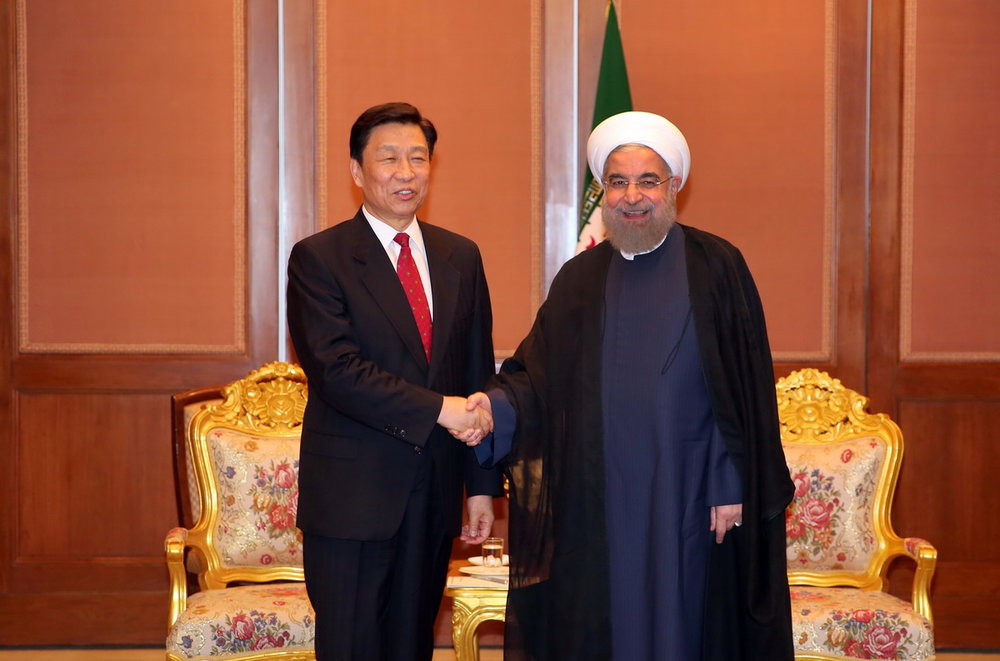 TEHRAN – Iranian President Hassan Rouhani said on Sunday that Iran is willing to use the opportunities created after the nuclear deal to expand ties with China.
During a meeting with Vice President of China Li Yuanchao in Bangkok, Rouhani highlighted the importance of expanding banking relations between the two countries.
"The Islamic Republic of Iran welcomes China's investment in Iran in the areas of transportation, technology and oil and gas and the two countries can deepen cooperation in scientific and cultural spheres," the president remarked.
Pointing to the crises in the Middle East region, he said that China can play an important role in restoring peace and stability to the region and also sending humanitarian aid to the regional people.
Elsewhere, Rouhani attached great importance to the issue of the Silk Road to expand economic relations and said that Iran is ready to play its historic role in this respect.
For his part, Li said that a new chapter has been opened in cooperation between Iran and China.
The nuclear deal, officially called the JCPOA, has created good opportunity for Iran and China to enter a new phase in their relationship, Li said.
He added that China is ready to expand "strategic relations" with Iran.
He highlighted the necessity of expanding banking ties between the two countries.
Iran and the 5+1 group - the United States, Britain, France, China and Russia plus Germany - finalized the text of the Joint Comprehensive Plan of Action in Vienna in July 2015. The deal went into effect in January 2016.
NA/PA