China warns against any violation of Iran nuclear deal
December 5, 2016 - 19:19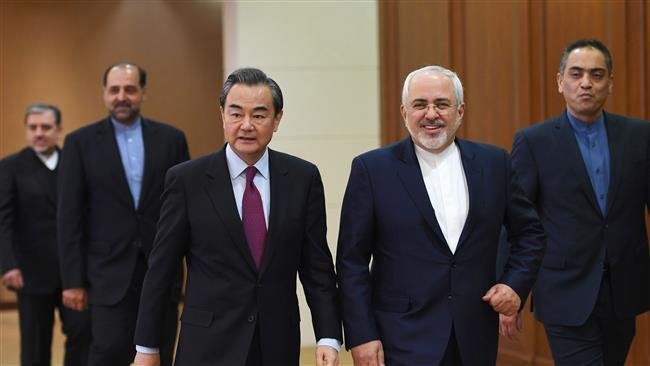 TEHRAN – Chinese Foreign Minister Wang Yi has warned of any violation of the JCPOA, a nuclear agreement that was signed between Iran and six world powers in 2015, IRNA reported.
Wang made the remarks at a joint press conference with visiting Iranian Foreign Minister Mohammad Javad Zarif in Beijing on Monday.
"The nuclear deal is a multilateral agreement endorsed by the UN Security Council, and its implementation must not be affected by any country's domestic affairs," the senior Chinese official noted.
The comments came days after the U.S. Congress voted unanimously in favor of a bill, dubbed Iran Sanctions Act (ISA), renewing anti-Iran sanctions for another 10 years. Iran has said an implementation of the act will be a violation of the nuclear deal.
"Of course, implementation of the JCPOA is a long process and it is natural for problems and differences to occur along the course," Press TV quoted Wang as saying.
"What is important is that all resolve whatever problem that may arise through negotiation and consultation in the light of the principle of commitment to the terms of the JCPOA."
Zarif, for his part, called on all relevant parties to fulfill their obligations under the JCPOA, saying that Iran and China "would not allow for a single party to disregard the nuclear agreement."
"We will not allow any party to unilaterally undertake any actions that are in violation of the nuclear agreement," Zarif insisted.
The two sides also discussed the latest developments in the Middle East region and across the world and exchanged views on ways to develop bilateral relations.
Zarif said Tehran is ready to develop ties with Beijing in different fields, pointing out that Iran and China share the same views on dealing with regional and international affairs.
Pointing to a January visit to Iran by Chinese President Xi Jinping, Zarif said, "We believe that the agreements reached between the two sides during that visit could improve relations between the two countries."
He also thanked the Chinese foreign minister for his hospitality and expressed satisfaction with his visit.
The Iranian foreign minister arrived in the Chinese capital on Monday at the head a large political and economic delegation after a two-day visit to India.
Zarif and his team will fly to Japan after the China visit.
MH/PA