Iran could have first female presidential candidate
January 20, 2017 - 21:27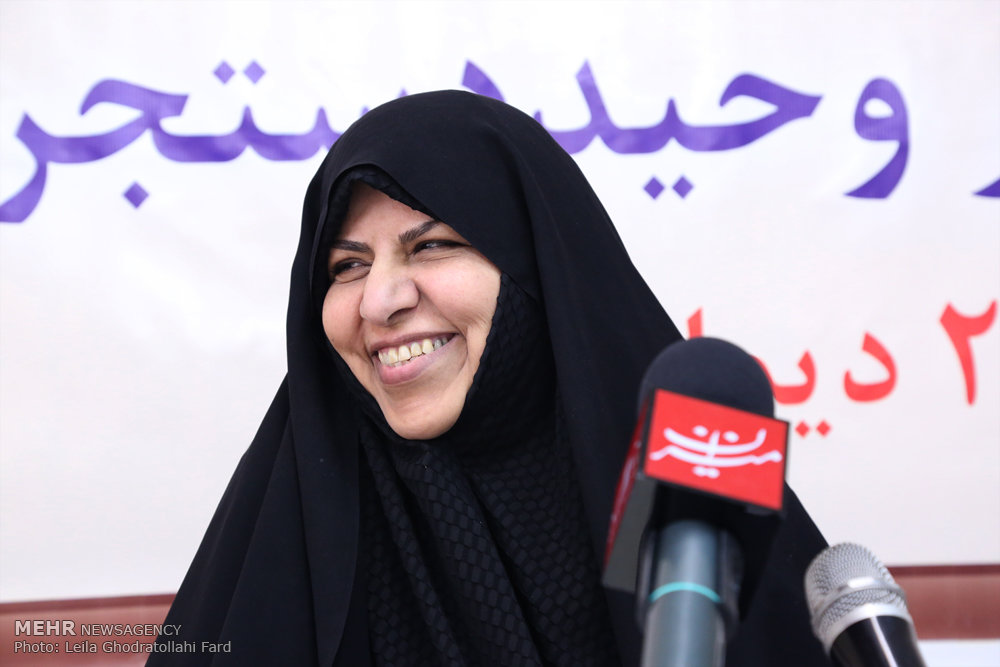 TEHRAN – The Islamic Republic's first and only female minister, who had headed the Ministry of Health and Medical Education between 2009 and 2012, could also become the first woman in Iran to be running for presidency, ISNA reported.
Speculations have surged over possible candidacy of Marzieh Vahid-Dastjerdi in the next presidential election which will be held on May 19.
Under Iran's law, the Guardian Council, a body of jurists and clerics, vets all candidates before any elections. It has rejected candidacy of women for presidency up until now. However, last month, the council indicated that it might alter a masculine definition of "statesmen" so that women could run for presidency for the first time.
Abbasali Kadkhodaei, spokesman of the Guardian Council, said last month that women could run in the upcoming presidential election, but whether they would be approved by the council is still in debate.
However, Vahid-Dastjerdi on Friday dismissed speculations about her candidacy as "untrue".
Recently she has taken a harsher tone in criticizing the current administration. Earlier this week, she said "the nation deserves a much better government than the Rouhani administration."
Vahid-Dastjerdi is also the spokeswoman of the Popular Front of Islamic Revolution Forces (PFIRF), a political group launched by principlists in a bid to retake presidency from the self-described moderate president.
Founded in late 2016 by ten figures from different spectrum of conservative groups, the faction aims at uniting conservatives to introduce a single candidate in order to challenge President Rouhani who will most likely seek a second term.
It is headed by Hojatoleslam Mohammad Hossein Rahimian, and its members are Yahya Ale Es'haq, Mehdi Chamran, Hamid-Reza Haji Babaee, Reza Roosta Azad, Mahmoud Khosravi Vafa, Mehdi Mohammadi, Ali Reza Marandi, Nader Talebzadeh and Marzieh Vahid Dastjerdi.
"One cannot see [enough] efforts for solving people's problems," said Vahid-Dastjerdi, adding that the popular front seeks to cooperate with "anyone who cares about the revolution and the country."
The move came after months of speculations that had been built up over the possible candidacy of former President Mahmoud Ahmadinejad whom the Leader advised not to run in the upcoming election.
Back in September, he wrote a letter saying he will follow his advice.
"You recommended that it was not in [my] interests to run in the elections and I stated my obedience," he wrote.
The Leader, too, revealed that he had advised Ahmadinejad not to run.
"Someone came to see me and considering his own interests and the interests of the country, I told him he should not participate in that matter [elections]," Ayatollah Khamenei said.
"I didn't tell him not to participate, I told him I won't recommend him participating," he added.
MH/PA