British PM to let Trump know she supports nuclear deal
January 23, 2017 - 20:2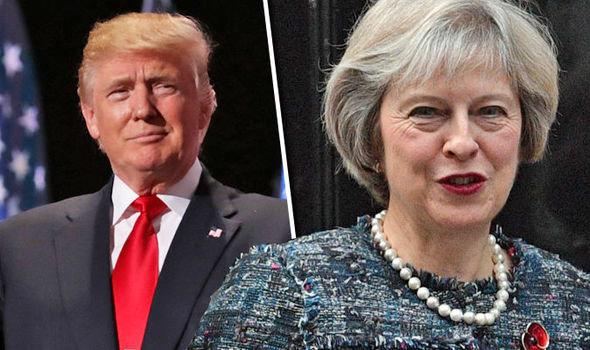 British Prime Minister Theresa May will reaffirm her support for the Iran nuclear deal when she meets U.S. President Donald Trump later this week, her spokeswoman told reporters on Monday.
The British prime minister is due to hold bilateral talks with Trump in Washington on Friday, a day after attending the annual "Republican Retreat" in Philadelphia.
May's spokeswoman said she expected the prime minister to make clear to Trump that Britain is a strong supporter of the 2015 accord.
Trump's election has raised questions over the future of the nuclear deal – the JCPOA – that was signed between Iran and six world powers, as he has threatened to either scrap or change the content of the international agreement.
This, in turn, has concerned many proponents of the nuclear deal, including the other parties involved in nuclear negotiations that led to the JCPOA, as well as dozens of countries across the world that have entered into Iranian market right after the deal went into effect.
Ali Akbar Salehi, the head of Atomic Energy Organization of Iran (AEOI), has recently said Tehran reserves the right to "act appropriately" if Washington reconsiders the nuclear deal.
"We can very easily snap back and go back … not only to where we were, but a much higher position technologically speaking," Salehi said in an interview with Canada's CBC News.
Also, in an interview with IRIB news published on Sunday, Salehi said Iran will not initiate a violation of the JCPOA, warning that "should Washington backtrack on the deal, Tehran will increase uranium enrichment capacity to 100,000 SWU in a year."
On Sunday, Trump spoke by phone with Israeli Prime Minister Benjamin Netanyahu about various issues, one of which was the nuclear deal.
"Stopping the Iranian threat, and first and foremost the threat reflected in the bad nuclear agreement that was signed with Iran, continues to be a supreme goal of the state of Israel," Netanyahu's office said ahead of the call.
Israel has shown itself to be one of the biggest critics of the historic accord.
Back in August 2015, former U.S. President Barack Obama said "with the exception of Israel, every country supports the agreement."
However, EU foreign affairs head Federica Mogherini said last week that the bloc will stand by the JCPOA.
"It is proof that diplomacy works and delivers... The European Union will continue to work for the respect and implementation of this extremely important deal, most of all for our security," Mogherini told reporters as she went into an EU foreign ministers meeting.
MH/PA