U.S. claims on Iran missile tests provocative: Foreign Ministry
February 3, 2017 - 21:3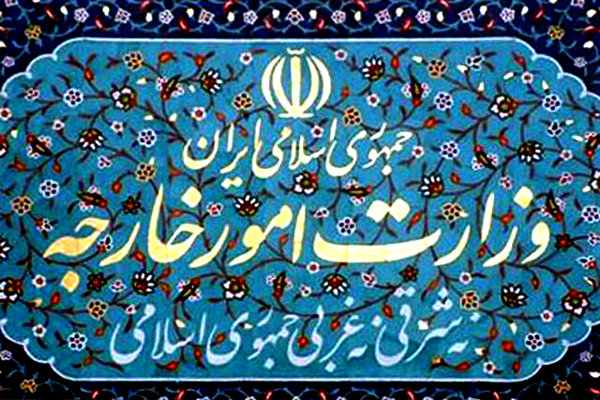 Iran has censured recent claims by a top adviser to U.S. President Donald Trump about the Islamic Republic's missile program as "baseless," "repetitive," and "provocative", Press TV reported.
In a statement released on Wednesday, White House national security adviser, Michael Flynn, claimed that Iran's recent missile tests breached UN Security Council Resolution 2231, which was adopted in July 2015 to endorse a nuclear agreement between Tehran and the P5+1 group of countries.
Flynn added that Washington was "officially putting Iran on notice."
Resolution 2231 urges Iran "not to undertake any activity related to ballistic missiles designed to be capable of delivering nuclear weapons, including launches using such ballistic missile technology."
In a tweet on Friday Iranian Foreign Minister Mohammad Javad Zarif also said, "Iran unmoved by threats as we derive security from our people. We'll never initiate war, but we can only rely on our own means of defense."
Zarif also said, "We will never use our weapons against anyone, except in self-defense. Let us see if any of those who complain can make the same statement."
The response by Zarif came after Trump said "Iran is playing with fire".
In his tweet on Friday, Trump also said, "They don't appreciate how 'kind' President Obama was to them. Not me!"
No contradiction to UN resolution
Iranian Foreign Ministry spokesman Bahram Qassemi said "none of the missiles have been designed to carry nuclear warheads."
Qassemi emphasized that Iran's missile tests are not in contradiction to Resolution 2231, adding that the country's "legitimate defense policy complies with international regulations, and is under no circumstances negotiable."
Expediency Council secretary Mohsen Rezaei tweeted on Thursday that Iran's missile program is for defense.
He also warned Trump of not being influenced by Saudi King Salman and Israeli Prime Minister Benjamin Netanyahu.
'Iran's campaign against terror not hidden'
The Iranian Foreign Ministry spokesman also said that such remarks by U.S. officials "come while the Islamic Republic of Iran's efforts to fight terror groups in the Middle East are not hidden to anyone; groups which enjoy direct or indirect financial, logistical and intelligence support of the U.S. and its allies."
Qassemi further expressed regret that instead of expressing gratitude for the Iranian nation's continued anti-terror struggles, the U.S. administration keeps leveling groundless accusations and adopting unwise policies, which practically promote terrorist groups.
Had it not been for Iran's sincere cooperation with legitimate governments and nations in the region in their battles against terror groups such as Daesh, some capital cities in regional states would have fallen to terrorists, he added.
'Inappropriate and discriminatory'
Qassemi further slammed as "inappropriate and discriminatory" Washington's recent ban on the entry of travelers from seven Muslim-majority nations as well as refugees into the U.S.
Such a move "proves once again the U.S. officials' disregard for international laws, rules and norms," he said.
On January 27, U.S. President Donald Trump signed an executive order, which blocked the entry of citizens from Iran, Iraq, Libya, Somalia, Sudan, Syria and Yemen into the United States for 90 days. It also suspended entry of all refugees for 120 days and barred Syrian refugees indefinitely.
Elsewhere in his remarks, the Iranian official stressed that the Islamic Republic's regional policies are transparent, expressing Tehran's keenness to have friendly ties with all regional states based on mutual respect and non-interference in their domestic affairs.
Leader aide calls Trump's anti-Iran remarks 'illogical'
Yahya Rahim Safavi, a senior advisor to the Supreme Leader on military affairs, on Friday dismissed remarks made by Trump administration as "illogical" and "false".
He also said that Iran wants security and peace and seeks to establish relations with regional countries based on mutual respect.
Iran will carry on its missile activities
A top foreign policy advisor to the Supreme Leader vowed on Thursday that Iran will push ahead with its missile program regardless of Washington's empty threats against the Islamic Republic.
Ali Akbar Velayati told reporters that Iran's latest missile test is part of the country's defense program.
"Iran will vigorously continue with its missile activities," the veteran politician noted.
Responding to Trump's hawkish remarks, Velayati said Iran pays no attention to American threats.
The top official further said that Tehran needs no permission from any country for defending itself.
He also called Trump an "inexperienced" president who should learn from previous rulers of the United States.
"This is not the first time that an inexperienced person has threatened Iran," Velayati said. "Iran is the strongest power in the region and has a lot of political, economic and military power ... America should be careful about making empty threats to Iran."
The new U.S. president has ordered a temporary visa ban on citizens of seven Muslim-majority countries including Iran.
"What the new American administration has done will hurt the American people," he said, adding that the American people disapprove of Trump's extremism.
NA/MH/PA