Iran reiterates unfaltering support for Syria, Iraq
February 27, 2017 - 21:5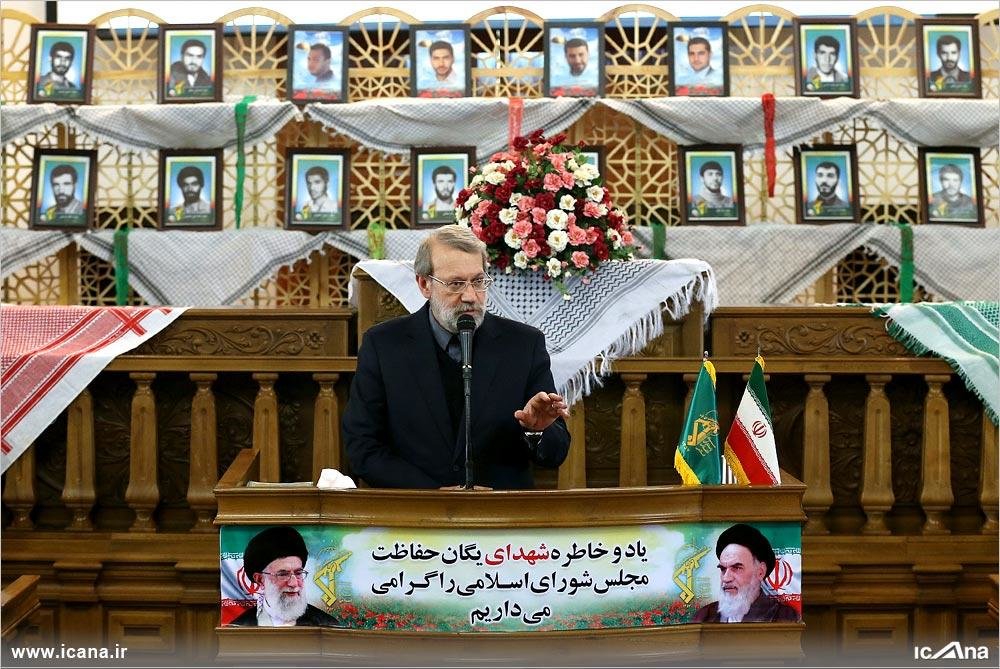 TEHRAN – On Monday, Majlis Speaker Ali Larijani reiterated Tehran's unwavering support for Iraq and Syria in the face of terrorism.
"Our assistance is in line with protecting power of the Islamic Republic of Iran," he said in a ceremony held to commemorate martyrs of parliamentary protective forces.
Iran provides advisory assistance to Syrian and Iraqi armies ever since the two countries were caught off the guard by terrorist groups.
He said certain countries claim that they are in fight with terrorism in the Middle East but their campaign has reached nowhere.
In making the comments, Larijani was hinting at regional coalitions formed by some Arab countries and the U.S. to contain terrorism in the region.
Larijani also said that the protection unit of the Islamic Revolutionary Guard Corps has the heavy responsibility of maintaining and protecting the security in the country.
"We have always witnessed awareness of the IRGC's parliamentary protective forces by which it has accomplished the mission of countering the plots. The fact that the IRGC is forerunner in martyrdom-seeking moves is our source of pride," he said.
NA/AK