Seyed Mohammad Hashemi
Germany's September poll overshadowed by Trump, populism 
March 8, 2017 - 15:36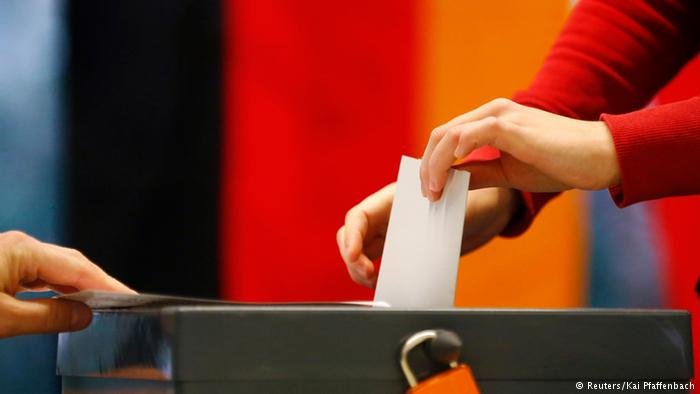 CNN's Fareed Zakaria on his GPS program said in February that "a senior European leader who attended the Munich Security Conference last week (17-19 Feb.) observed that despite some reassuring words from senior American officials, many of us are convinced that the White House is trying to elect Le Pen in France and defeat Merkel in Germany. And there is heavy talk Stephen Bannon about weakening the European Union and destroying the established order." 
Moreover, with the growing popularity of right-wing parties across Europe, including France and the Netherlands, in Germany the populist and Eurosceptic political party, the Alternative for Germany (AfD), has seen a surge in public support following the European migration crisis and Britons' vote to leave the EU. The party is expected to win seats in the national parliament this year. However, many German politicians as well as the public have expressed alarm over this trend for the future of the country.

Under such circumstances, Germans are going to the polls on September 24 to elect 598 members of parliament (Bundestag) and allow the parliament choose the country's future chancellor. The result of a latest poll by German public broadcaster ZDF shows a whopping 78 percent of Germans are "very concerned" about Donald Trump's policies. In addition, Merkel's refugee policy, fighting terrorism and spread of extremism are top among the public concerns and challenges before the government.
Germany's political mood is changing
The race is mainly between two major parties of center-left Social Democrats (SPD), Angela Merkel's conservative Christian Democratic Union and her sister party Christian Social Union (CSU) in Bavaria. In addition, other small parties including Greens, Lefts, Free Democratic Party (FDP) and AfD will also run in the vote. According to the surveys, the SPD with Martin Schulz as its leader and Merkel's challenger are frontrunners in opinion polls. Yet, according to German weekly Spiegel "surveys aren't the same thing as election results as Brexit and U.S. presidential election proved. But the country's political mood is changing and even people in Merkel's orbit say that the trend is clear. It is currently on the side of the SPD."
Could Schulz unseat Merkel?
Before the summer of 2015, in the absence of a powerful rival, the conservatives were always leading. However, the refugee crisis changed everything. CDU's poor performance in Berlin state poll which Merkel herself described as "a bitter defeat" as well as the worst ever result in Mecklenburg-Western Pomerania regional elections in which AfD scored better than leading conservatives was the most clear demonstration of the public discontent with Merkel's migration policies. The chancellor later told a CUD convention that the situation of mid-2015 "cannot, should not and must not be repeated". Her government also introduced strict measures in order to bring the situation under control.
62 year-old Merkel is the total opposite of her main challenger Martin Schulz. Schulz who is one year younger than her and is a former high-school dropout who didn't go to university and fought alcoholism successfully.
Merkel has been Germany's chancellor for 12 years (three terms) and dealt with numerous crises including the Euro debt crisis in 2008. Schulz's detractors however, say he has no experience in German politics other than his years as mayor of a small city and after 23 years in the European Parliament he decided to return to domestic politics.
Unlike Merkel who is ever-cautious in her remarks and lacks enthusiasm, Schulz has made emotional connection with the voters. He speaks his mind forthrightly and appears in lots of TV talk shows and interviews and making the most of the photo opportunities. He has called Trump an "irresponsible man" and a threat to democracy. In his campaign, he even blasted AfD and described them as being "rat catchers".
Schulz has tried to focus on social issues, justice, equality, fair distribution of wealth, better unemployment benefits and taxes for the rich. Nevertheless, liberal German media and his critics claim that such catchy slogans are devoid of real meaning as long as he fails to present concrete plans. On the other hand, they say SPD has been a coalition partner for years, now criticizing CDU policies for example on refugees and economy means criticizing SPD itself. Critics have also questioned Schulz's lavish lifestyle while he was at the head of the European Parliament and earned hefty salaries, which is a far cry from a person who wants to bring justice to the society.
It is very hard to predict the outcome of the September polls but some analysts believe chances of Schulz ousting Merkel in September are slim. Schulz's challenge has been widely interpreted as a step towards undoing voter disenchantment and limiting the number of protest votes going to the rightwing populist party Alternative für Deutschland.
Michael Walter, a professor of political science of University of Kassel, tells the Tehran Times: "It is true that the Schulz character is the total opposite of Merkel, she is not an energetic person who excites you even when you go to her speeches… on the other hand she has been stable in representing the conservative party and people do not want to have a lot of changes at the moment. And why they want change. Economic data is very good, employment rate is very good, the money is there for the state, and at the moment… I believe Merkel will be in office as chancellor for another term."
By standing again, Merkel could end up matching the 16 years in office of former Chancellor Helmut Kohl. However, one should wait to see if the changes in the country's political mood could in the future lead to emergence of another Marin Le Pen this time in Germany or not?
For now at least populists in Germany do not pose a real threat to the society "because they don't have real politicians like the Netherlands' Geert wilders, France's Marin Le Pen and Hungary's Viktor Organ as their leaders" says Michael Walter.