Two Iranian warships enter Gulf of Aden
March 13, 2017 - 20:53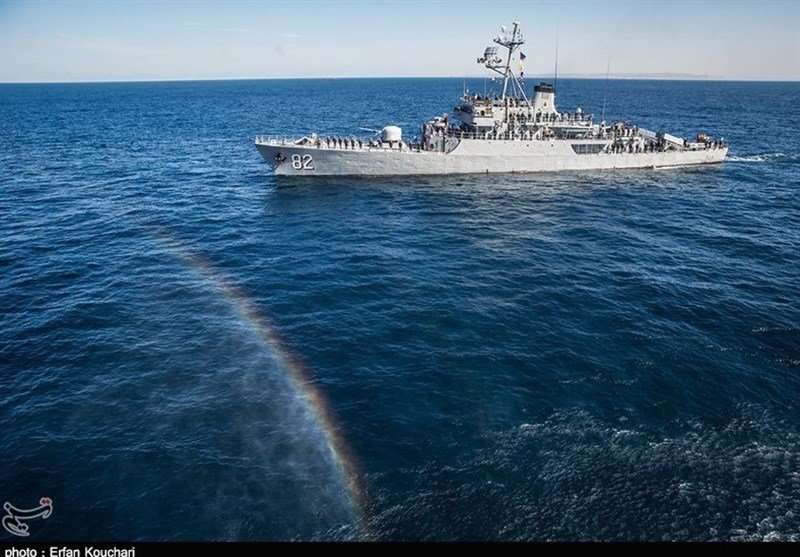 TEHRAN – Iranian Navy has announced that two of its warships have entered the Gulf of Aden in recent days, Tasnim news agency reported.
The two warships will be protecting Iran's cargo ships in the Gulf of Aden and Bab el-Mandeb, the navy said on Monday.
Commercially, Tehran attaches great importance to the Gulf of Aden and Bab el-Mandeb as they connect Iran to neighboring countries as well as other regions across the world.
In recent years, the country's navy has increased its presence in international waters to protect naval routes and provide security for cargo ships and tankers.
On Sunday, a senior Iranian commander said the navy has so far escorted more than 2,100 cargo ships and tankers.
"Such achievements are because of the powerful presence of the navy in international waters," Deputy Navy Commander for Coordination Admiral Peiman Jafari Tehrani stated.
Jafari Tehrani further said that the navy's presence in international waters boosts the security of the Islamic Republic and improves intelligence sharing between Iran and neighboring countries.
In line with international efforts against piracy, the Iranian navy has been conducting patrols in the Gulf of Aden since November 2008.
In July 2016, it fought off two consecutive pirate attacks on an Iranian merchant vessel in Bab el-Mandeb Strait.
Iran has in recent years made great breakthroughs in its defense sector and attained self-sufficiency in producing important military equipment and hardware.
The Islamic Republic asserts that its military might poses no threat to other countries and will only act as a deterrent to others.
MH/PA