By Ali Kushki 
Iran unveils its own fighter jet
April 15, 2017 - 21:11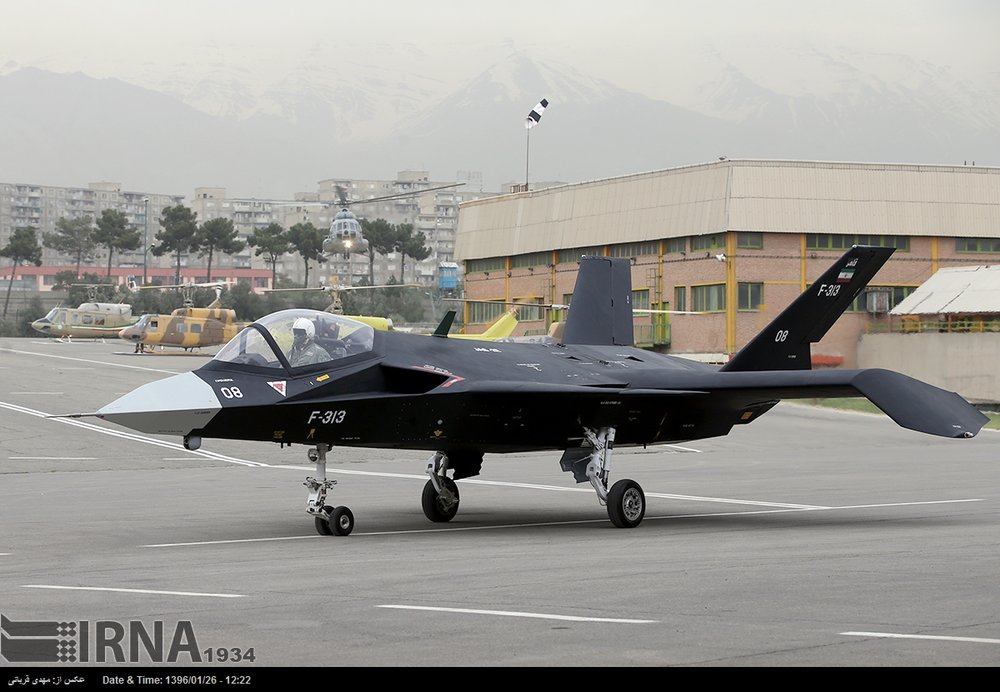 TEHRAN – Iran unveiled its new sophisticated training jet on Saturday, saying it will soon join the country's air force.
The all-new single-seat, twin engine "Qaher F-313" [Dominant F-313], can land at short airstrips, has a low radar cross section that would allow an aircraft to remain effectively invisible to radars, is equipped with additional fuel tanks and internal bomb bays, Defense Minister Brigadier General Hossien Dehghan explained.
Also, the fully indigenous aircraft can fly at low altitude, carry weapons, and accomplish close air support and reconnaissance missions, as well.
An initial version of the fighter had already been displayed in 2013.
The Islamic republic launched a self-sufficient military program in the 1980s to compensate for a Western weapons embargo that banned export of military technology and equipment to Iran.
Since 1992, Iran has produced its own tanks, armored personnel carriers, missiles, torpedoes, drones and fighter planes.
The Qaher is one of several aircraft designs the Iranian military has rolled out since 2007.
In 2007, Iran unveiled what it said was its first domestically manufactured fighter jet, called Azarakhsh or Lightning. In the same year, it said that Azarakhsh had reached industrial production stage.
Saeqeh, or Thunder, was a follow-up aircraft derived from Azarakhsh. Iran unveiled its first squadron of Saeqeh fighter bombers in an air show in September 2010.
Mohajer-6 tactical drone and Fakour missile, the country's first air-to-air one, were among other items rolled out.
Dehghan put Mahajer-6 on par with pioneering drones used by superpowers, saying the unmanned aerial vehicle is optimal for reconnaissance and combat operations.
Iran says it stands among the first four world states in developing drones.
In October 2016, it displayed one of its latest drone products, Saeqeh (Thunderbolt), the Iranian version of the RQ-170 drone manufactured through reverse engineering of the U.S. drone, which was tracked and hunted down in Iran late in 2011.
AK/PA