Rouhani congratulates Macron on Bastille Day
July 14, 2017 - 20:2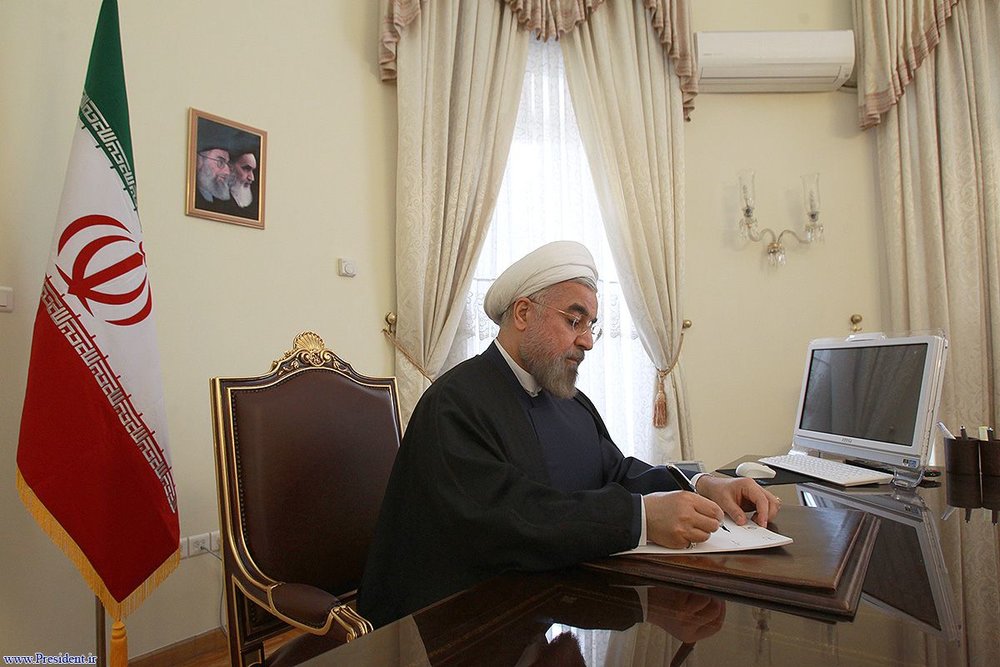 TEHRAN – Iranian President Hassan Rouhani on Friday sent a message to his French counterpart Emmanuel Macron on anniversary of the French National Day, known as the Bastille Day.
In his message, Rouhani expressed hope that relations between Tehran and Paris would increase through more cooperation and tapping potentials in each country.
The French National Day commemorates the first anniversary of Storming of the Bastille on 14 July 1789.
France's national day marks one of the most symbolic moments of the French Revolution.
On July 14, 1789, the people of Paris stormed the Bastille, a military fortress, freed the few prisoners held inside and seized weapons in the most defiant stance towards the old regime. The fall of the prison became a flash point in the French Revolution, and is celebrated each year in something of an independence day for France.
The day also celebrates the Fete de la Federation, which marks the unity of the French people under a common constitution, the first step towards France's modern nation.
NA/PA