Iran warns to respond firmly to U.S. House 'hostile' move
July 26, 2017 - 20:43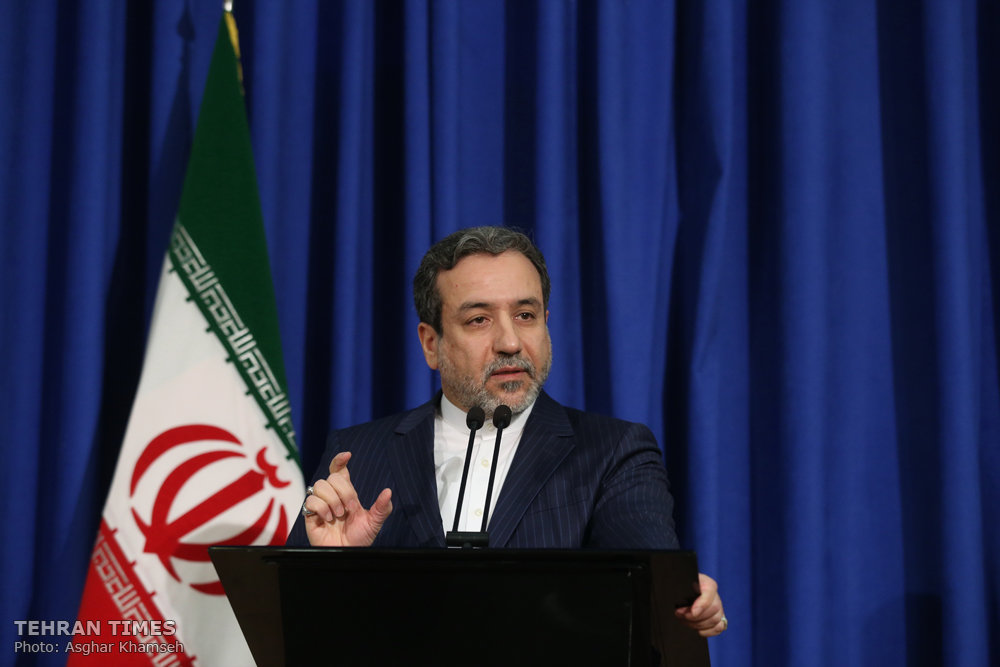 TEHRAN - Iranian Deputy Foreign Minister Abbas Araqchi said on Wednesday that Tehran will respond "firmly" to the U.S. House's move in approving new sanctions against Iran, describing the move as a "clear hostile action".
Iran will make proper decision by taking "practical action", Araqchi told reporters on the sidelines of a conference on preventing cyber-crimes.
In a cabinet meeting on Wednesday, President Hassan Rouhani also said the Iranian parliament will take the "necessary steps" in respond to the sanctions measure.

Rouhani added, "Neither do the sanctions reduce the resistance of the people and the Islamic Republic of Iran nor do they change our policies."
The comments by Iranian officials came as the U.S. House of Representatives approved on Tuesday new sanctions on Iran.
The bill was passed by a 419-3 vote. It must now return to the Senate, where it is expected to pass easily, before it is sent to U.S. President Donald Trump.
The bill is likely to become law even if Trump decides to veto the legislation, because it has already passed both chambers by veto-proof margins.
Araqchi said that the new sanctions are not related to the nuclear sphere, however the act can negatively influence the successful implementation of the July 2015 nuclear deal.
According to terms of the Joint Comprehensive Plan of Action - the official name for the nuclear deal - the U.S. is obliged to implement the agreement with "good intention" and in a "constructive atmosphere" and avoid taking any action that prevent a successful implementation of the accord, Araqchi stated.
"During the past six months, the new U.S. administration has certified Iran's commitment to the JCPOA for two times as it had no other choice, because the International Atomic Energy Agency has issued seven reports which clearly confirmed that Iran has abided by the deal," he explained.
President Trump agreed on July 18 to certify that Iran is complying with the nuclear agreement.
According to Reuters, Trump said on Tuesday that Tehran should adhere to the terms of the nuclear deal or else face "big, big problems".
He told the Wall Street Journal on Tuesday he would be surprised if Iran is in compliance with the nuclear deal when recertification comes up again in three months.
"We'll talk about the subject in 90 days but I would be surprised if they were in compliance," he said.
President Donald Trump has taken a tough stance against Iran since he took the helm at the White House on January 20.
Araqchi, the deputy foreign minister for legal and international affair, said, "What is being said about the future three months and reconfirmation of Iran's commitment will not come to practice; however, we will wait and take practical actions regarding their moves."
NA/PA