Larijani calls for unity to counter U.S. sanctions
July 28, 2017 - 18:30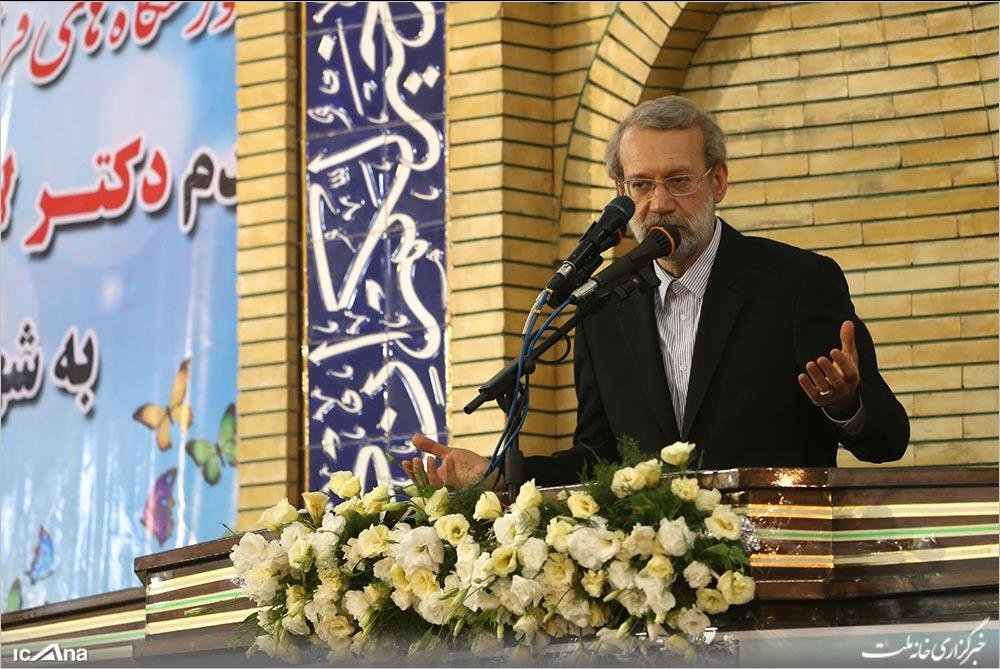 TEHRAN – Parliament Speaker Ali Larijani on Thursday appealed to Iranians with different political persuasions to counter U.S. sanctions through unity
"Politicians, parties and various groups should spend their time to serve the people through more unity and integrity and stand against the U.S. sanctions," he said in a conference in northeastern city of Gonabad.
His comments came as the U.S. House of Representatives and Senate approved a package of sanctions against Iran on Tuesday and Thursday respectively.
Larijani said that the main objective behind the U.S. Congress is to prevent foreign investment in Iran.
The top lawmaker pointed to Iran's paramount status in the Middle East and said imposing new sanctions on the country is harmful to the U.S.
Iran is ready to counter such acts reciprocally, he added.
"Today, Iran has turned into a democratic power in the region and sanctions against our country will definitely be harmful to the U.S.," he pointed out.
The sanctions bill was passed by a 419-3 vote in the House and 97-2 in Senate.
Iranian President Hassan Rouhani had downplayed the new move by Congress. However, he said Iran will surely retaliate.
Sanctions were introduced against Iran for its missile program, alleged human rights abuses and what the U.S. claims Iran's "destabilizing" role in the Middle East.
NA/PA