IRGC to test new weapons in Persian Gulf drill
July 31, 2017 - 21:3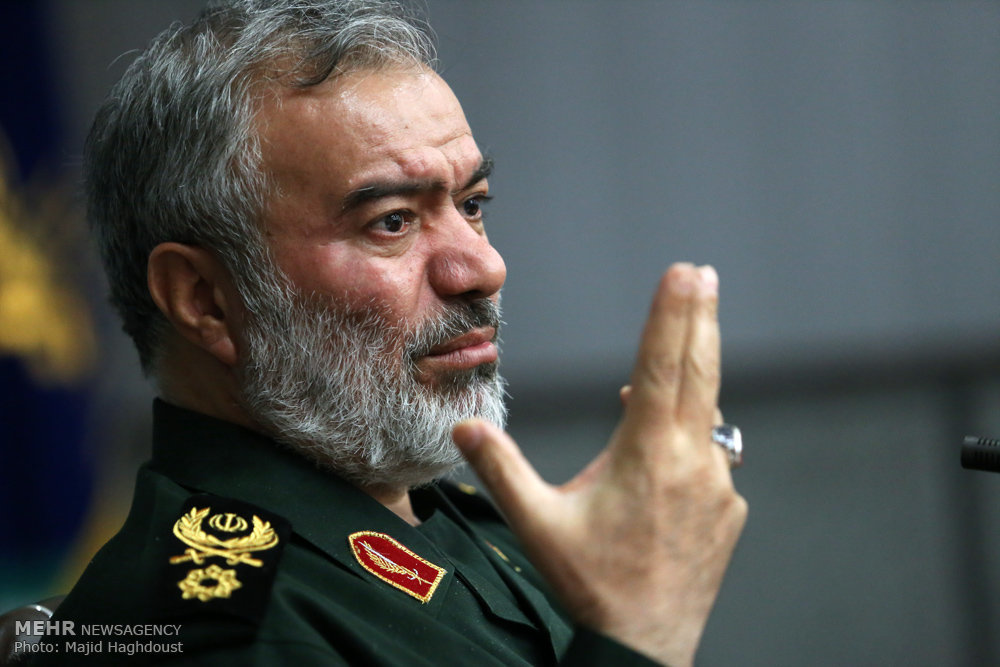 TEHRAN – Real Admiral Ali Fadavi, naval commander of the Islamic Revolution Guards Corps, said on Monday new weapons will be rolled out in upcoming war drills in the Persian Gulf.  
"The Guard's naval force is in good conditions, exemplarily prepared, and tries to unveil its newest equipment in the upcoming exercises," Fadavi told reporters in the southern port city of Bushehr, which sits on the coasts of the Persian Gulf.
The comments follow two incidents in the Persian Gulf between IRGC and U.S. navies last week, one on Tuesday and the other on Friday.
While the IRGC navy castigated the U.S. Navy for acting "provocatively" and "unprofessionally" in both incidents, the U.S. navy's Bahrain-based fifth fleet has claimed its encounters had been "safe and professional".
Years of hostility between Tehran and Washington eased slightly near the end of the Obama administration, as sanctions imposed on Iran over its nuclear program were lifted under an international nuclear agreement.
However, Donald Trump's victory in 2016 U.S. presidential election gave new fuel to the long-standing enmity due to his periodic anti-Iran rhetoric and actions.
During his presidential campaign, Trump vowed that any Iranian vessels that harassed the U.S. navy in the Persian Gulf would be "shot out of the water".
The U.S. Navy presence in the Persian Gulf, Iran says, has jeopardized the security and stability of the Strait of Hormuz, the mouth of the Persian Gulf through which a third of all oil trade passes by sea.
"The Guards entirely controls the Persian Gulf as an international waterway, and its dominance and authority over the waterway is growing day by day given its increasing power," Fadavi said, implicitly hinting at the incidents.
PA/PA