French martyr's father visits tomb 30 years later
August 19, 2017 - 13:40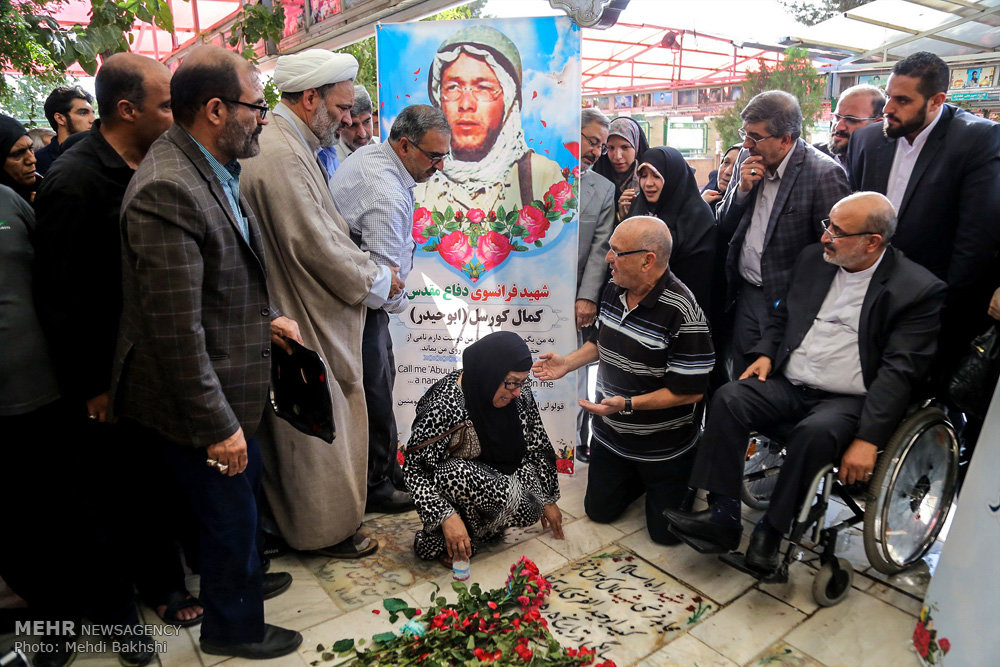 TEHRAN – The father of French martyr Kamal Kourselle who had been killed while fighting for Iran visited his son's tomb this week after nearly 30 years.
Jerume Imanuel Kourselle visited Iran a couple of days ago to visit his son's tomb, Mehr news agency reported on Friday.
Kamal had been studying theology at the Qom Seminary of Islamic Studies before he was martyred in the Iraqi war against Iran in the 1980s.
SP/PA