Nuclear snap-back can offset U.S. violation of JCPOA
August 23, 2017 - 20:25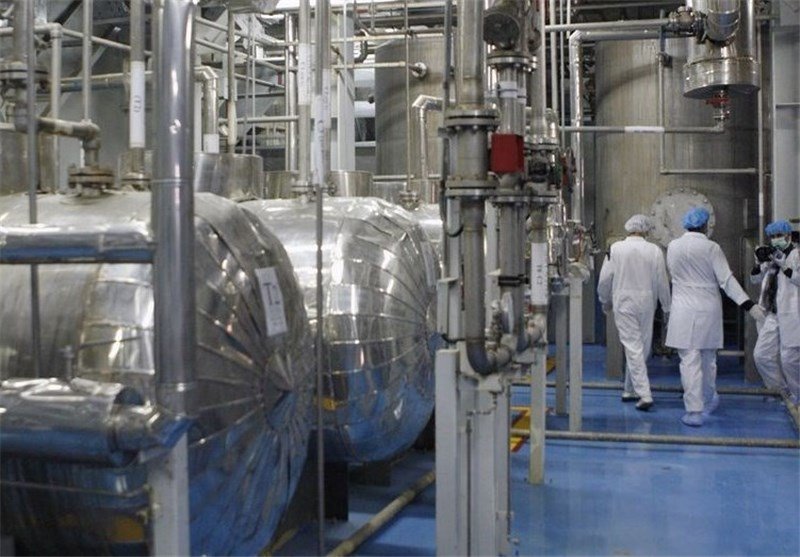 TEHRAN -- The Iranian government can show a stronger reaction to violation of nuclear deal if violated by the other parties, a senior official with the Expediency Council said late on Tuesday.
"Iran can activate its yellow cake production plant based on the article 36 of the Joint Comprehensive Plan of Action reached between the Islamic Republic and Group 5+1 (the U.S., Russia, China, France and the UK plus Germany)," Secretary of the Expediency Council Mohsen Rezaee said.
Rezaee made the remarks as he was elaborating the Expediency Council's view towards a Majlis bill on countering the U.S. adventurist measures in the region.
His remarks came after Ali Akbar Salehi, the director of the Atomic Energy Organization of Iran, said that Iran can resume uranium enrichment to the purity of 20 percent in five days in the Fordow plant if necessary.
Iran and the G5+1 reached a deal in Vienna in 2015 which stresses curbing Iran peaceful nuclear activities in exchange for removal of sanctions.
Washington has been a major cause of problems in the way of the implementation of the deal over past two years.
U.S. President Donald Trump has arecently ssigned, according to Foreign Policy, a team of his close aides to assess Washington's withdrawal from the nuclear deal.
The U.S. has tried to circumvent the JCPOA by imposing new sanctions against Iran under the pretext of its regional policies.
"Our first priority is to protect the JCPOA, but not at any cost. If the other side stands by the JCPOA, we will stand by it. If they seek to sabotage it [the deal], we hope that would not happen, we will do something that will surprise them," Salehi, a nuclear physicist, told the IRIB, the national TV.
To counterbalance the United States' post-JCPOA sanctions that violated the deal, the Iranian Majlis on July 18 approved the single urgency of a bill on countering the U.S. adventurist measures in the region.
The bill was proposed by the Iranian MPs to reciprocate the U.S. Senate's bill titled Countering Iran's Destabilizing Activities Act of 2017.
SP/