BRICS leaders firmly support Iran nuclear deal
September 5, 2017 - 19:29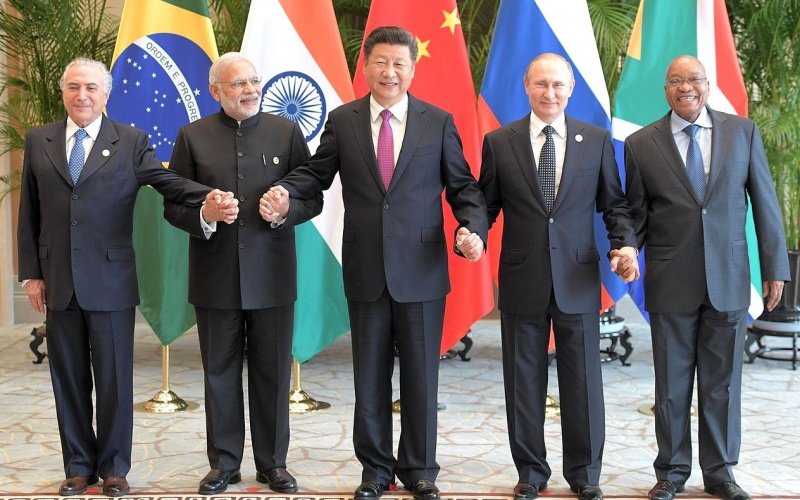 The Leaders of Brazil, Russia, India, China and the South Africa issued a declaration on Monday at the ninth BRICS summit in China's port city of Xiamen, expressing their strong support for the 2015 nuclear deal, officially called the Joint Comprehensive Plan of Action (JCPOA).
"We firmly support the Joint Comprehensive Plan of Action (JCPOA) on the Iranian nuclear issue and call upon all relevant parties to comply fully with their obligations and ensure full and effective implementation of the JCPOA to promote international and regional peace and stability," said part of the declaration published by BRICS Information Centre.
BRICS is the acronym for an association of five major emerging national economies: Brazil, Russia, India, China and South Africa.
The BRICS members are all leading developing or newly industrialized countries, but they are distinguished by their large, sometimes fast-growing economies and significant influence on regional affairs.
Mogherini, Amano discuss implementation of JCPOA
European Union foreign policy chief Federica Mogherini and Yukiya Amano, the director general of the International Atomic Energy Agency, also discussed the implementation of the JCPOA on the sidelines of Bled Strategic Forum in Slovenia on Monday.
The IAEA is tasked with monitoring Iran's compliance with the nuclear deal.
The UN atomic watchdog released a report on Thursday confirming once again that Iran has remained within key limits on its nuclear activities. The report was the third since the January inauguration of Donald Trump who during his election campaigns had promised to tear up the nuclear deal.
Mogherini has repeatedly announced the European Union's support for the JCPOA.
Iran, the European Union, Germany and the five permanent members of the UN Security Council including the United States signed the nuclear deal in July 2015. It went into effect in January 2016.
NA/PA