By staff and agency
Susan Rice: Quitting nuclear deal will be 'incredibly self-destructive'
September 24, 2017 - 20:12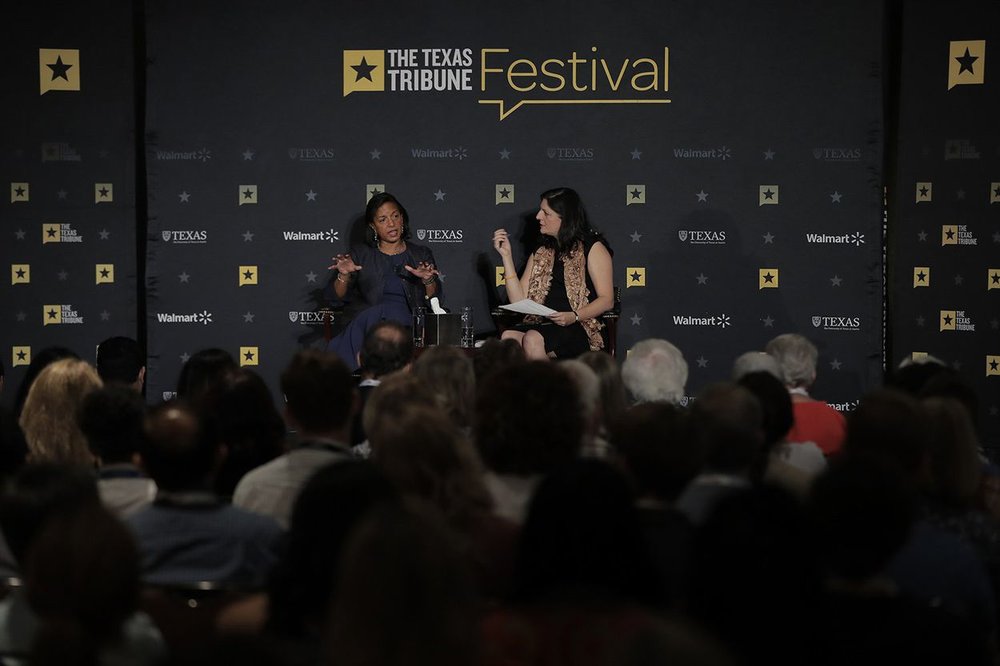 Susan Rice, the former national security advisor to President Barack Obama, firmly defended the 2015 nuclear deal on Saturday, saying the U.S. will isolate itself if it pulls out of the deal.
During an appearance at the Texas Tribune Festival, she said quitting the nuclear deal would be "the height of folly — and incredibly self-destructive", The Texas Tribune reported.
"The deal is strong, it is working … It makes no sense to cast it aside."
She noted that the U.S. would become more isolated by going against the wishes of its allies if it pull out of the deal.
In his speech at the UN General Assembly on Tuesday, U.S. President Donald Trump said that the 2015 nuclear deal signed by Iran, the European Union, Germany and the five permanent members of the UN Security Council was an "embarrassment" and hinted that he may not recertify the agreement when it comes up for a mid-October deadline.
The nuclear deal was reached in July 2015 and went into effect in January 2016.
Except the U.S. under Trump, all other signatories to the nuclear deal – France, Germany, Britain, Russia and China have been insisting on the full implementation of the multilateral agreement endorsed by the UN Security Council Resolution 2231.