Kamal Kharrazi: Iran will take no step backwards in its deterrence power
Iran says won't compromise on missile power in volatile Mideast
September 25, 2017 - 20:43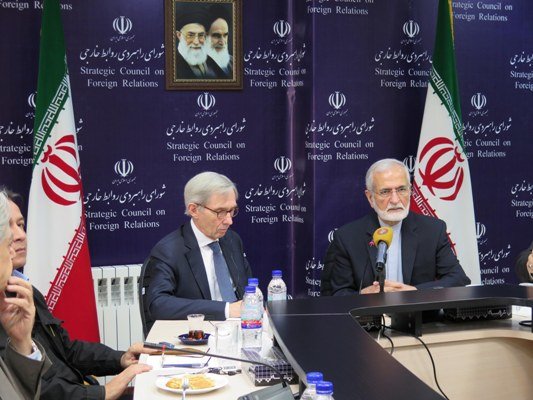 TEHRAN - Kamal Kharrazi, director of Iran's Strategic Council on Foreign Relations, on Monday insisted on Tehran's position that his country "will take no step backwards" in boosting its deterrence power in the volatile Middle East region.
"We will not take one step backward on (boosting) security and defensive issues,… and we will develop our defensive and missile program, because we are located in a dangerous region and should be able to defend ourselves," Kharrazi said during a meeting in Tehran with Michel Duclos, director general of France's Académie Diplomatique Internationale.
Kharrazi added that Iran's missile program has nothing to do with the Resolution 2231 which endorsed the July 2015 nuclear deal between Iran, the European Union, and 5+1 group (the five permanent members of the UN Security and Germany).

Kharrazi who was Iran's foreign minister during the Khatami administration also dismissed commotion over Iran's missile program, especially the launch of the Simorgh satellite carrier and the recent unveiling of the Khorramshahr missile, saying "this missile has nothing to do with United Nations Resolution 2231 because it is not designed to carry nuclear warhead."

He added, "It is purely for defending Iran's territory in the face of (a possible attack on the country)".
The veteran politician went on to say that the nuclear agreement, known as the Joint Comprehensive Plan of Action, is a document signed between Iran and the 5+1 group which has been endorsed by the UN Security Council and if any country wants to breach it or quits it in fact it will oppose the ratifications of the United Nations Security Council and international treaty."
However, he said Iran is ready for any scenario if the nuclear agreement falls apart.
NA/PA