Iran utterly rejects renegotiating nuclear deal
October 31, 2017 - 20:43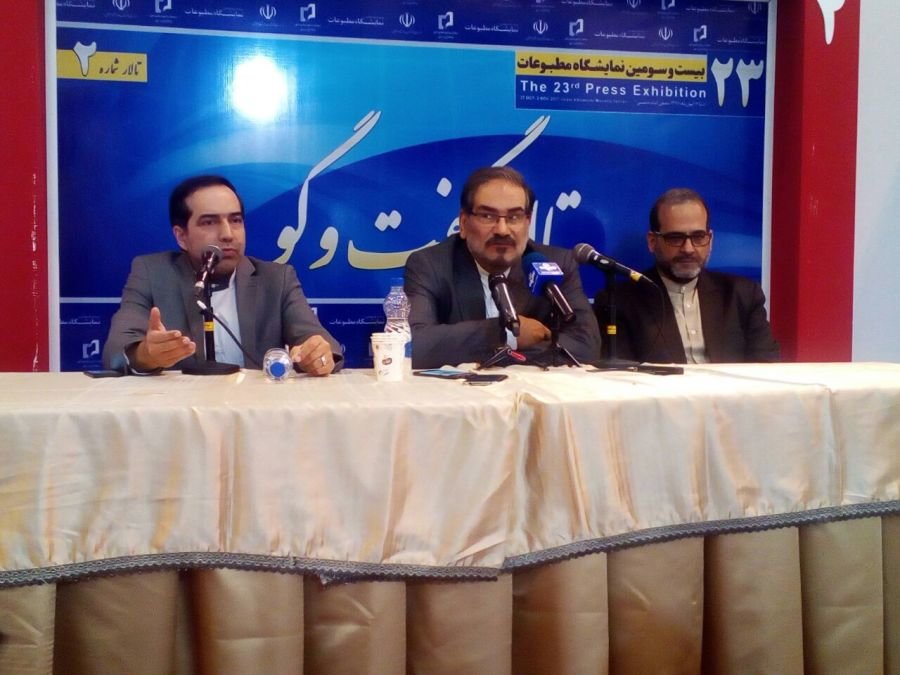 TEHRAN - Secretary of Iran's Supreme National Security Council Ali Shamkhani on Tuesday reiterated Tehran's policy that the Islamic Republic will not renegotiate the terms of the 2015 nuclear deal under any circumstances.
"Under any condition we will not negotiate again on any term of the JCPOA," Shamkhani told reporters at the Tehran press exhibition.
He also noted that Iran has practically proved its adherence to the Joint Comprehensive Plan of Action - the official name for the nuclear agreement - which has been confirmed by the International Atomic Energy Agency eight times.
IAEA chief Yukiya Amano, whose inspectors are tasked with monitoring compliance with the deal, reiterated on Monday that Iran is adhering to the nuclear deal.
"The IAEA can state that such nuclear-related commitments are being implemented," Amano told a news conference in Abu Dhabi following a trip to Iran on Sunday where he met with Rouhani and other officials.
U.S. President Donald Trump said earlier this month that he would not continue to certify the nuclear agreement, reached under his predecessor Barack Obama, and warned that he might ultimately terminate it.
The other parties to the accord - Britain, Germany, France, Russia, China and the European Union - have all reaffirmed their commitment to it and urged the United States not to back out.
'No negotiations on defense issues'
Shamkhani, a former defense chief, also defended Tehran's missile program, saying Iran's defense capabilities are non-negotiable.
"Also on defense issues we will not negotiate under any circumstances," the top security official insisted.
He added, "No negotiations will be done on Iran's missile program and we will resolutely continue to meet our defense needs with a reliance on domestic capabilities."
The United States has created an uproar over Iran's missile program which Tehran insists is only for defensive purposes. Tehran has also rejected claims that missile tests contravene the spirit of the nuclear agreement.

The UN resolution 2231 which endorsed the nuclear agreement between Iran and seven other parties – the European Union, Germany, France, Britain, the U.S, China and Russia - calls upon Tehran "not to undertake any activity related to ballistic missiles designed to be capable of delivering nuclear weapons, including launches using such ballistic missile technology."
NA/PA