Iran complying with nuclear deal: IAEA tells U.S.
November 10, 2017 - 19:31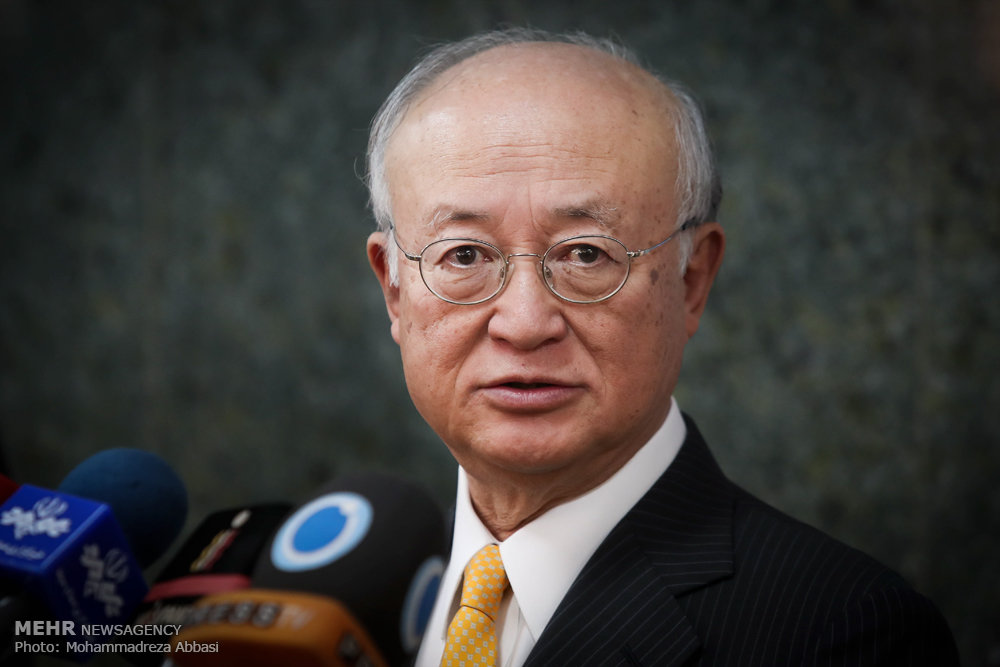 TEHRAN – The International Atomic Energy Agency's director general has told Washington that Tehran has been complying with the 2015 nuclear deal it signed with six world powers, including the U.S.
Yukiya Amano met on Thursday in New York with U.S. Ambassador to the UN Nikki Haley to discuss the nuclear watchdog's monitoring of Iran's implementation of its nuclear-related commitments under the nuclear deal, also known as Joint Comprehensive Plan of Action.
It was the second meeting between Amano and Haley, with the first taking place in August during Haley's visit to the agency's headquarters in Vienna, where she called for more controls on Iran.
During the meeting, the nuclear watchdog chief called the JCPOA a significant gain for nuclear verification, and reiterated that Tehran is in compliance with the provisions of the deal.
He informed the U.S. ambassador about the IAEA's strong and effective safeguards activities in Iran.
Haley released a statement after the meeting, expressing U.S. support for the IAEA's efforts in carrying out robust verification of nuclear-related activities in Iran.
She also emphasized the "importance of Iran ensuring full and transparent access for the IAEA to carry out their mandated monitoring activities."
Iran and the five permanent members of the UN Security Council – the U.S., France, Britain, Russia and China – plus Germany signed the JCPOA on July 14, 2015. The deal went into effect on January 16, 2016.
Under the nuclear pact, Tehran accepted to put certain limitations on its nuclear program in exchange for sanctions relief.
Since the JCPOA went into force, the IAEA has repeatedly verified Iran's compliance with the deal.
However, on October 13, U.S. President Donald Trump declined to agree with the verification results, warning that he might eventually end the agreement.
In an interview with CBS news on Thursday, Amano hailed the nuclear deal as an important achievement to monitor Iran's nuclear activities.
"Nuclear activities of Iran have reduced a lot after the JCPOA (Iran deal), so we have a more powerful verification regime to monitor and verify the reduced nuclear activities. That is why we say this is a significant gain for verification," he said.
MH/SP