'Iran to astonish JCPOA signatories if they scrap deal'
November 12, 2017 - 19:55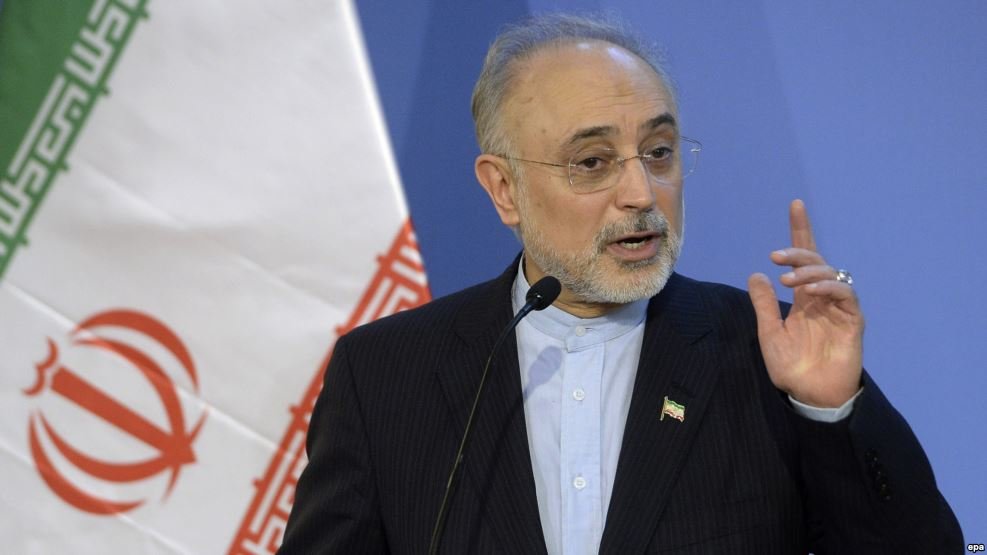 TEHRAN – Ali Akbar Salehi, the director of the Atomic Energy Organization of Iran (AEOI), has called for preservation of the nuclear agreement, saying otherwise the other parties to the deal will be "astonished" by Iran's next move.
Iran and the five permanent members of the UN Security Council – the U.S., France, Britain, Russia and China – plus Germany signed the JCPOA on July 14, 2015. The deal went into effect on January 16, 2016.
Under the JCPOA, Tehran accepted to put certain limitations on its nuclear program in exchange for sanctions relief.
"If the JCPOA is scrapped, no convention is safe to survive," Salehi said on Sunday, expressing the hope that other parties to the nuclear pact try their best to save the deal.
Since the deal went into force, the International Atomic Energy Agency (IAEA) has repeatedly verified Iran's compliance with the deal, hailing the deal as an important achievement.
However, on October 13, U.S. President Donald Trump declined to agree with the verification results, warning that he might eventually end the agreement.
Iran has time and again warned against the consequences of any breach of the nuclear deal by the other signatories, especially the United States which has taken a harsh stance against Iran and the JCPOA since Trump took office.
"We will respect the deal as long as our interests are met; If our partners would attempt to disregard their obligations under the deal, we will not hesitate a moment to respond," said President Hassan Rouhani back in October, in response to Trump's decision to decertify Iran's compliance to the JCPOA.
Yukiya Amano, the IAEA's director general, defended the nuclear accord in an interview CBS news on Thursday, saying the deal was working.
"Nuclear activities of Iran have reduced a lot after the JCPOA (Iran deal), so we have a more powerful verification regime to monitor and verify the reduced nuclear activities. That is why we say this is a significant gain for verification," Amano said.
Salehi, too, emphasized that the JCPOA "benefits all sides, is important to the international community and gives a boost to Non-Proliferation Treaty (NPT)."
Referring to the possible lack of commitment by the other side, the AEOI chief said Iran did not attend nuclear negotiations with too much optimism and predicted necessary measures to quickly restore its nuclear program to its previous state.
MH/SP