Iran set to host emergency meeting on Palestine
December 18, 2017 - 9:58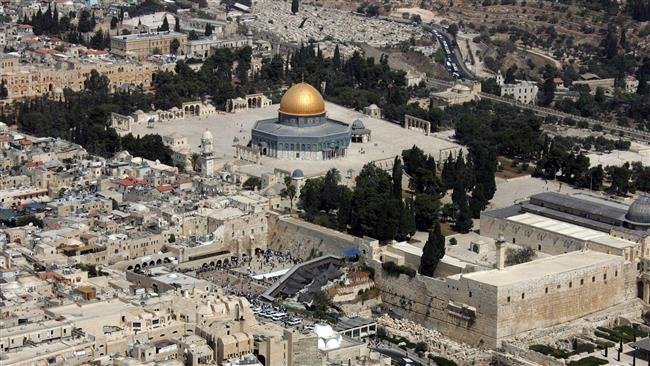 TEHRAN – The Palestine Committee of the Inter-Parliamentary Union (IPU) is scheduled to hold an extraordinary conference in Tehran on Monday with the attendance of parliament speakers of Iran, Mali and Iraq, IRNA reported.
The event comes after U.S. President Donald Trump's December 6 announcement to recognize occupied al-Quds (Jerusalem) as the capital of Israel.
Iranian Majlis Speaker Ali Larijani and other committee members will discuss the issue which has faced extensive criticisms all over the world even from the U.S. allies.
In response to Trump's incendiary move, an extraordinary summit of the Organization of Islamic Cooperation (OIC) was convened in Istanbul on December 13, with member states rejecting the decision.
During the meeting, the 57-member OIC, which deems itself "the collective voice of the Muslim world" rebuked Trump's statement by recognizing East Jerusalem as the capital of Palestine.
On stage, Turkish President Recep Tayyip Erdogan was joined by leaders from Palestine and Jordan, who together shared harsh words on the decision and the United States' future role in mediating the Israeli-Palestinian conflict.
"We shall not accept any role for the United States in the peace process, they have proven their full bias in favor of Israel," said Palestinian President Mahmoud Abbas. "Jerusalem is and always will be the capital of Palestine."
MH/PA