Zarif: Iran seeking interests in a stable, prosperous Mideast
December 18, 2017 - 20:9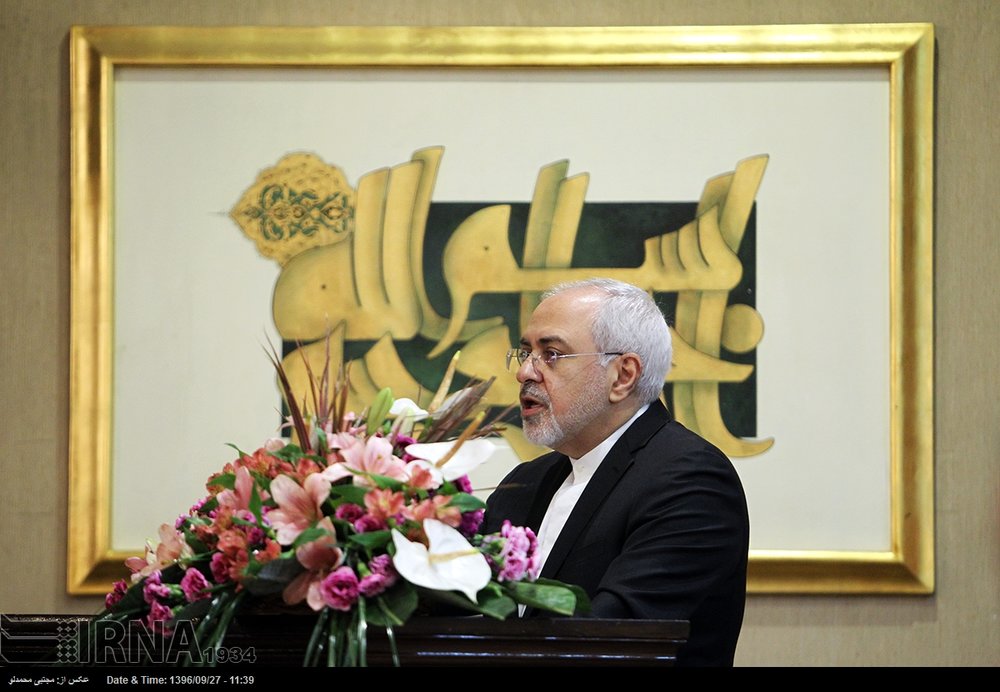 TEHRAN – Foreign Minister Mohammad Javad Zarif said on Monday that Iran is seeking its interests in a "powerful", "prosperous" and "stable" Middle East.
During a conference on history of Iran's foreign policy, Zarif said Iran attaches great importance to maintaining territorial integrity and independence of regional countries.
He also said that Iran is an "influential" country and an "important actor" at the international level.
Iran has always played an important role in regional developments, he added.
"As a country which has deep cultural roots and located in an important geographical region, Iran has always had an important status in historic and civilizational areas," Zarif explained.
Elsewhere, Zarif said providing the ground for boosting cultural interaction can greatly help strengthen solidarity among people in regional countries.
He also highlighted the necessity of studying the Islamic Revolution in Iran as a "turning point" in the country's foreign policy.
NA/PA