No conditions set for Macron's visit to Tehran
December 25, 2017 - 20:15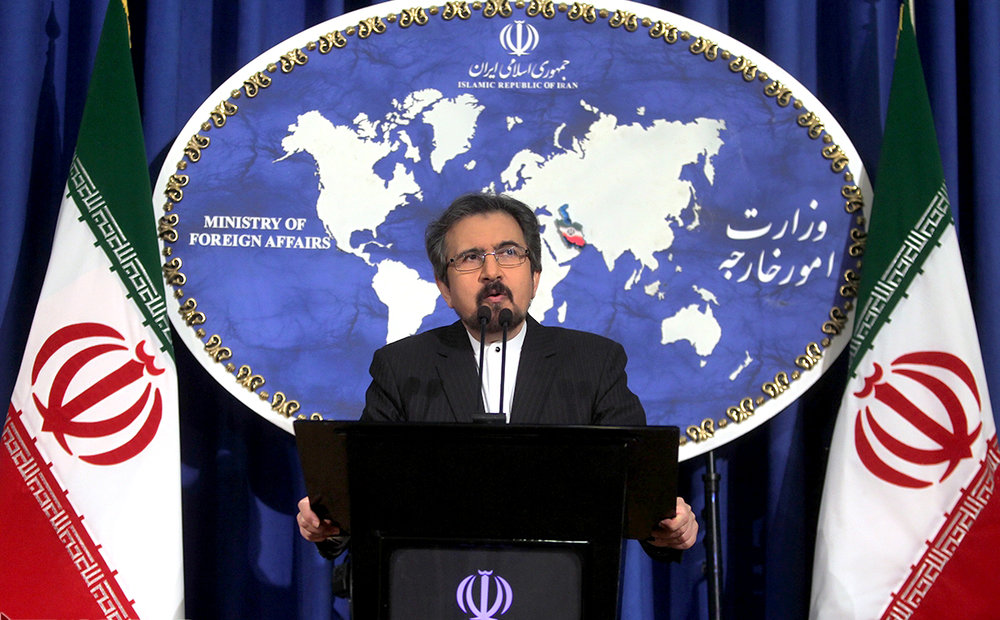 TEHRAN – Foreign Ministry spokesman Bahram Qassemi said on Monday that French President Emmanuel Macron's visit to Tehran will take place without any pre-conditions by the two sides.
"There are no pre-conditions in exchanges of visits and relations by delegations. The two countries enjoy friendly relations and there is much interaction between Tehran and Paris, which will continue," Qassemi told a press briefing in Tehran.
He said Macorn's visit to Tehran will take place soon, dismissing rumors that the trip has been "delayed".
"Mr. Macron's trip is on the agenda of the two countries… and it has certainly not been delayed because no date has been set for it yet," he said.
Although Iran and France see eye-to-eye on many issues, the spokesman said, there are always matters on which the two sides disagree.
Asked about Macron's occasional harsh comments against Iran, Qassemi said certain European leaders, influenced by hostile comments by Iran's foes and those who promote Iranophobia, sometimes make inaccurate remarks.
"I think, in a constructive meeting, we can make French leaders aware of the region's realities and how certain [regional actors] are trying to drive a wedge between Iran and Europe," he added.
The spokesman further pointed to the fourth round of political talks between Tehran and Paris, saying during the talks Iran reminded the French side that they should be more informed of the realities in the region, understand Iran's regional role, and avoid adopting stances aimed at appeasing others.
The talks were held between Deputy Foreign Minister Abbas Araqchi and Secretary General of France's Ministry of Foreign Affairs Maurice Gourdault-Montagne in Paris on Wednesday.
'U.S. blatantly hostile toward Tehran'
Elsewhere in his remarks, Qassemi downplayed the new U.S. National Security Strategy as "unimportant", denouncing Washington for "blatant hostilities" towards Tehran.
The new U.S. National Security Strategy is a hollow, unconventional, imprecise and unbalanced text which will not affect Tehran's policies in the region, the Foreign Ministry official explained.
He added Washington's failures and defeats in the region have angered President Trump.
"Due to their consecutive mistakes in the region, the Americans have become isolated," he said, warning European countries not to fall victim to the "erroneous policies" of the United States and some of its "insipient" allies.
MH/PA