All options on table if U.S. quits nuclear deal: Velayati
January 9, 2018 - 20:5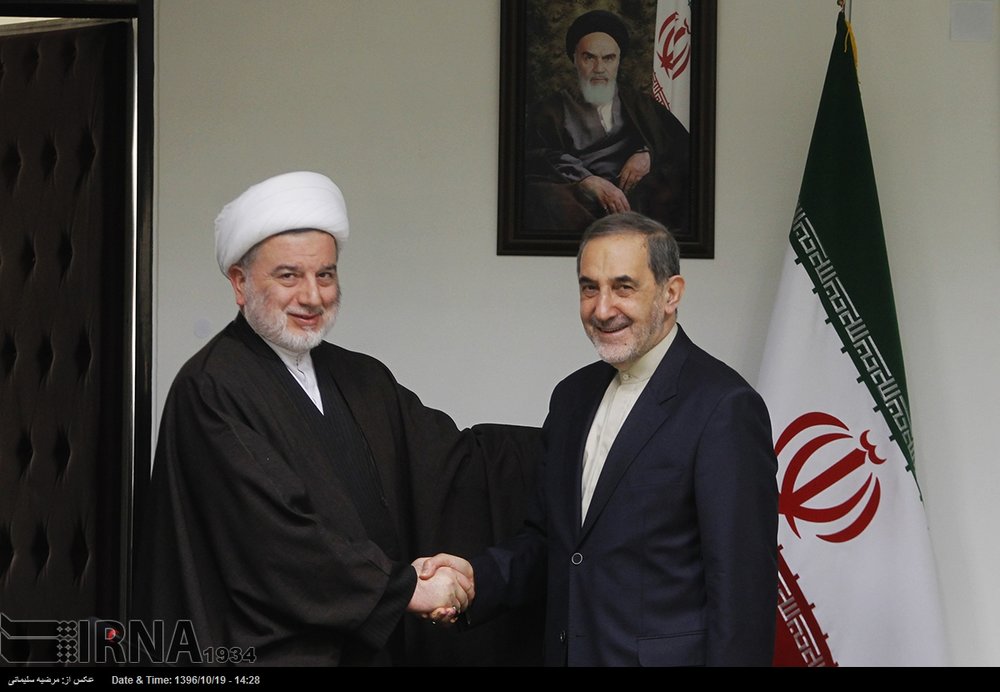 TEHRAN - Ali Akbar Velayati, a top advisor to the Leader of the Islamic Revolution, said on Tuesday that Iran has all options on the table if the U.S. quits the 2015 nuclear deal, officially called the Joint Comprehensive Plan of Action (JCPOA).
U.S. President Donald Trump, in a statement issued on October 13, refused to certify Iran's compliance to the nuclear deal and asked Congress to decide about the fate of the nuclear deal.
However, Congress passed the ball back to Trump by letting the deadline on reimposing sanctions on Iran pass. Trump must decide in mid-January if he wants to continue to waive sanctions on Iran.
"The JCPOA and the Majlis have predicted Iran's response if the U.S. pulls out of the deal," Velayati said in a joint press conference in Tehran with Humam Hamoudi, head of Iraq's Islamic Supreme Council and the country's first deputy parliament speaker.
The nuclear deal was signed between Iran, the European Union, Germany and the five permanent members of the UN Security Council - the United States, Britain, France, China and Russia - in July 2015. The agreement went into effect in January 2016.
Under the deal, Iran is obliged to put restrictions on its nuclear activities in exchange for termination of economic and financial sanctions.
So far the International Atomic Energy Agency has issued nine reports each time confirming that Iran is abiding fully to the terms of the agreement.
'U.S. seeks divisive policies in Syria, Iraq'
Velayati also said that the U.S. seeks divisive policies in Iraq and Syria, however, the two countries maintained integrity and succeeded to defeat Daesh.
He said that the U.S. makes efforts to split the Kurdistan region from Iraq but "their wish will not come true".
Commenting on bilateral ties, he said that Iran and Iraq enjoy "strategic" relationship based on good neighborliness.
'Iraq seeks to use Iran's experiences'
During the meeting with Velayati, Hamoudi said that Iraq is seeking to use Iran's experiences for economic development.
He also praised Iran's supports for the Iraqi government and people in difficult days.
"The Islamic Republic of Iran was the first country that recognized the current Iraqi establishment and we thank the Iranian Leadership, government and people for supporting the Iraqi people in fight against Daesh," Hamoudi explained.
NA/PA