Boosting regional peace is a 'principled' policy, Iran says
January 29, 2018 - 19:30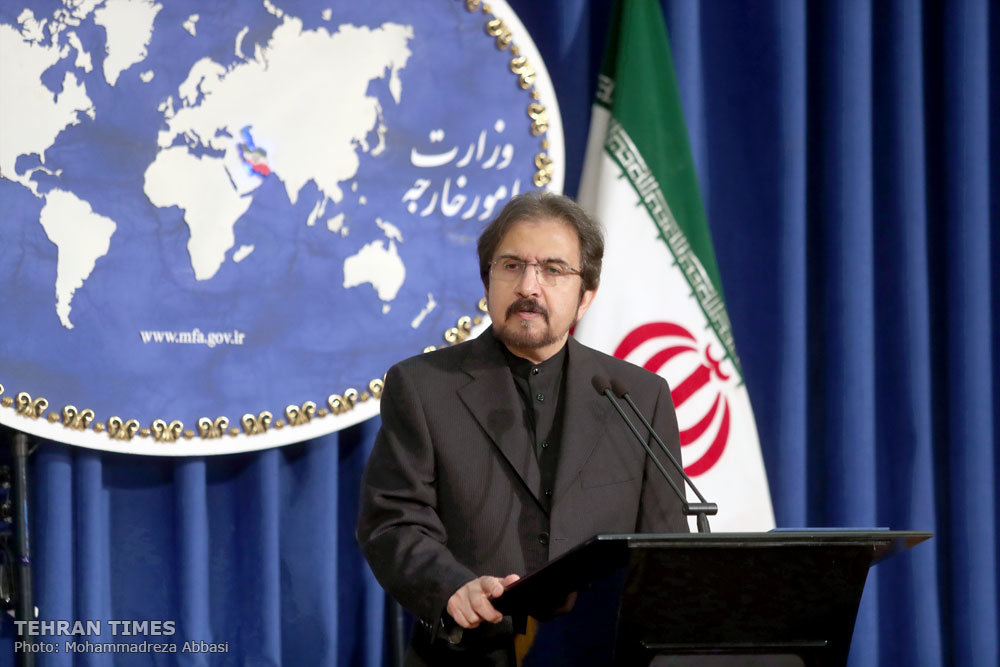 TEHRAN – The Iranian Foreign Ministry issued a statement on Sunday saying that it is Tehran's "principled" policy to help promote peace, stability and security in the Middle East.
The statement came in response to King Abdullah II of Jordan's remarks at the World Economic Forum in Davos who claimed that Iran is meddling in regional countries' affairs.
"The Islamic Republic of Iran's principled, permanent and unchangeable policy is helping regional peace, stability and security. Iran has always used any opportunity to hold dialogue with other countries and provide grounds to end problems and challenges in the region," Foreign Ministry spokesman Bahram Qassemi said.
Qassemi said, "Such remarks cannot deny Iran's role in helping regional stability and the country's incessant efforts in fighting terrorism and helping establish security."
He noted that such remarks do not benefit the regional people and governments and only serve the interests of "ill-wishers, occupants and aggressors" who cannot tolerate "peace, economic development, territorial integrity and national sovereignty" of countries in the region.
Qassemi added that there would be no prospect for long-lasting stability and security in the Middle East as long as there is no determination in finding the main roots of crises and adopting appropriate policies.
Elsewhere, he noted that Iran welcomes "positive ideas" for strengthening peace and stability in the region.
NA/PA