Iran's UN envoy calls nuclear deal example of patient diplomacy'
February 21, 2018 - 19:16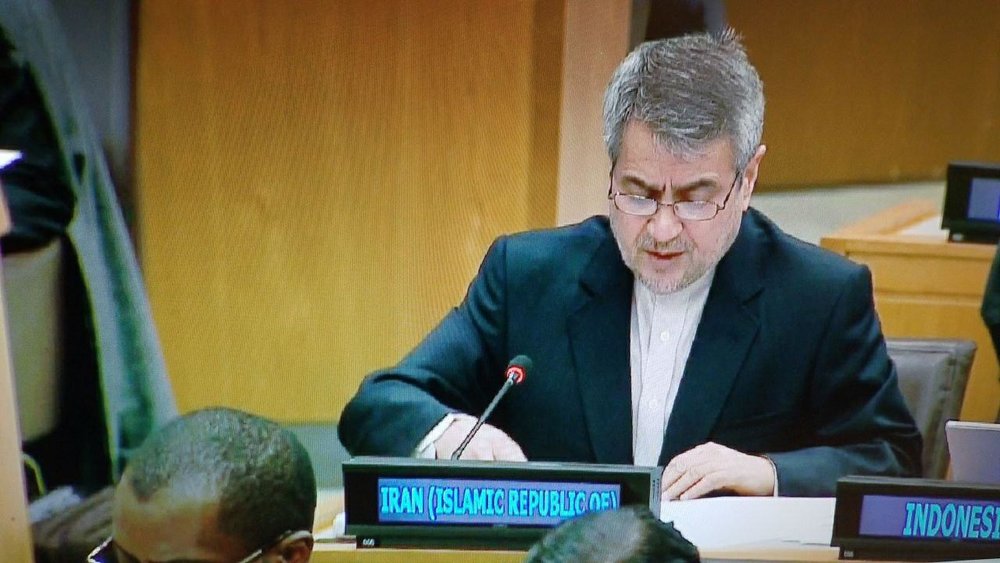 TEHRAN - Iran's ambassador to the UN said on Tuesday that the 2015 nuclear deal, known as the Joint Comprehensive Plan of Action, is an example of "patient diplomacy".
The JCPOA can serve as a model for "successful negotiation", Gholamali Khoshroo said during a session of the UN Charter committee.
The Islamic Republic of Iran has shown good will during the talks and also implementation of the deal, he said.
Iran, the five permanent members of the UN Security Council - the U.S., UK, France, Russia, and China – Germany and the European Union struck the nuclear deal on July 14, 2015. Immediately after the forging of the nuclear agreement, the UN Security Council adopted a resolution turning the deal into an international law.
The nuclear deal took effect in January 2016.
However, Donald Trump, both during his presidential campaigns and since he took the helm at the White House, has made repeated attacks on the JCPOA. Congress has also adopted sanctions legislations against Iran which run counter to the spirit and terms of the nuclear agreement.
Ambassador Khoshroo said imposing unilateral sanctions is "immoral" and "unjustifiable".
"It is regrettable that such illegal actions have started by one government. It seems that this government is addicted to imposition of sanctions and considers it a tool in foreign policy to gain benefits," the diplomat remarked.
He said that the UN Security Council should impose sanction as the last choice in case of real threat against peace.
Khoshroo added even those UN sanctions which are politically motivated are "illegal" and "illegitimate".
NA/PA