Iran, Azerbaijan discuss military co-op
February 23, 2018 - 11:13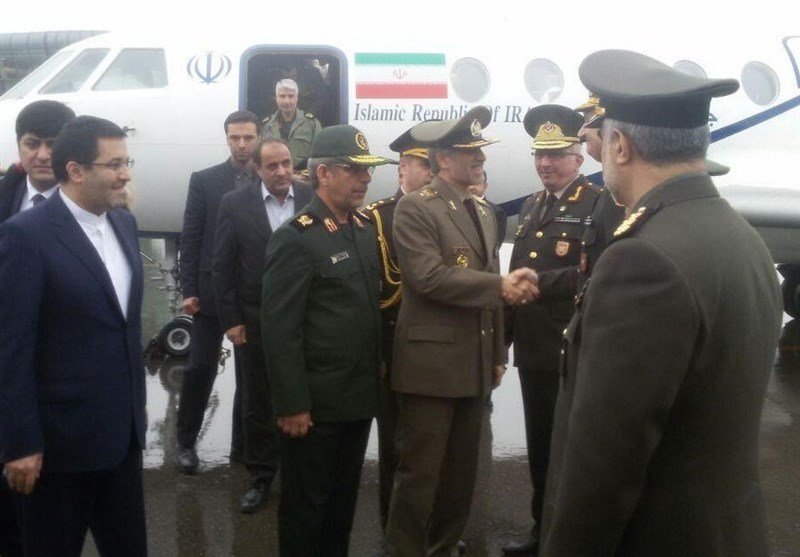 TEHRAN – Defense Minister Brigadier General Amir Hatami held high-profile talks with officials from the Republic of Azerbaijan on bilateral relations and closer military cooperation.
Heading a high-ranking military delegation, the defense minister traveled to Baku at the invitation of his Azeri counterpart Zakir Hasanov.
Hatami also met the President of Azerbaijan Ilham Aliyev during the visit. He was expected to hold talks on regional and international developments with the Azeri authorities.
Hailing the historic military ties between Tehran and Baku, he said a joint commission on Iran-Azerbaijan military cooperation has been established during President Rouhani's second term in office.
He added that the commission has been holding routine sessions since November 2017.
The bulk of the issues to be discussed in the official visit have been already mooted in the sessions of the joint commission on military cooperation, he said, adding that his visit could contribute to regional security and stability and also to closer bilateral ties.