By staff and agency
Amano: JCPOA collapse would be a 'great loss for multilateralism'
March 5, 2018 - 19:23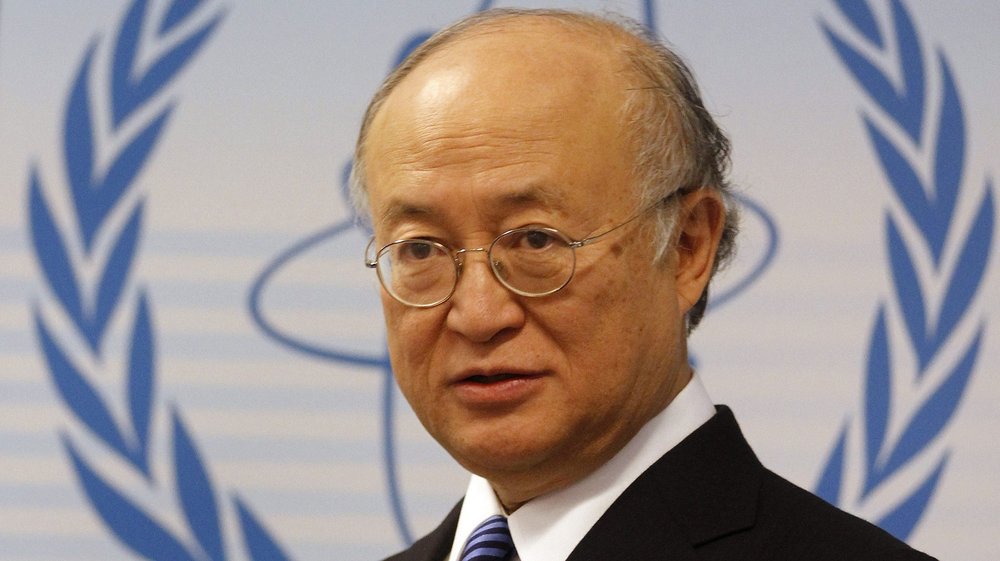 Director General of the International Atomic Energy Agency Yukio Amano said on Monday that collapse of the 2015 nuclear deal, known as the Joint Comprehensive Plan of Action, would be a "great loss for nuclear verification and for multilateralism".
"If the JCPOA were to fail, it would be a great loss for nuclear verification and for multilateralism," Amano said in his speech at quarterly meeting of the IAEA's Board of Governors.
"The JCPOA represents a significant gain for verification. As of today, I can state that Iran is implementing its nuclear-related commitments," he said, according to the IAEA website.
According the JCPOA, Iran is tasked to scale back its nuclear activities in exchange for termination of economic and financial sanctions.
The IAEA is tasked to monitor Iran's compliance to the agreement.
Since the JCPOA went into force in January 2016, the IAEA, as the United Nations' nuclear monitoring body, has issued ten reports each time confirming Tehran's complete compliance with the multilateral agreement.
"The Agency continues to verify the non-diversion of nuclear material declared by Iran under its Safeguards Agreement. We have had access to all the sites and locations which we needed to visit. Evaluations regarding the absence of undeclared nuclear material and activities in Iran continue."
Iran, the five permanent members of the UN Security Council - the U.S., UK, France, Russia, and China - Germany and the European Union struck the nuclear deal on July 14, 2015.
The multilateral agreement has been approved by the UN Security Council.
However, U.S. President Donald Trump has repeatedly threatened to pull out of the deal. In his new policy declared on January 12, Trump gave Congress and European allies four months to fix what he claims "disastrous flaws" in the deal otherwise he will withdraw the U.S. from it.
NA/PA