Iran, Russia to continue fighting terrorism: Hatami
April 4, 2018 - 19:45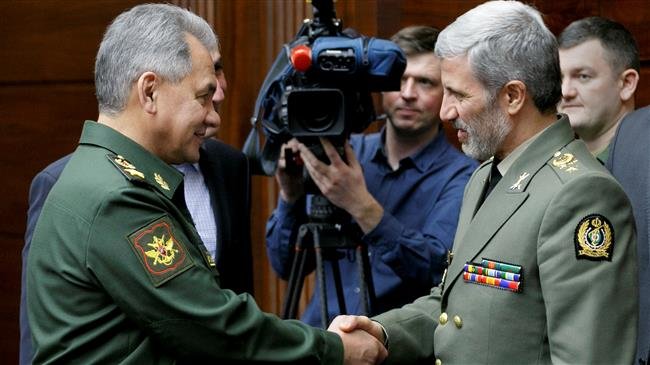 TEHRAN - Brigadier General Amir Hatami, the Iranian defense minister, said on Tuesday that Iran and Russia will continue cooperation in fighting terrorism in Syria by the time it is eradicated.
"The two countries' cooperation is based on the pledge they made on total annihilation of terrorism," he said after a meeting with Russian Defense Minister Sergey Shoygu in Moscow.
Hatami is in Russia to take part in the seventh Moscow International Security Conference. The conference was scheduled to be held on April 4-5.
He said that Iran attaches great importance to the conference.
Commenting on bilateral relations, he said that Iran and Russia have had good cooperation in various areas.
He expressed hope that the relations would be expanded.
For his part, Shoygu said that Iran and Russia will expand cooperation.
Hatami's meeting with Shoigu came ahead of a trilateral meeting of the presidents of Russia, Iran and Turkey in Ankara regarding the Syria crisis.
Iran and Russia have been helping Syria fight terrorists. Tehran provides Syria with advisory help and Moscow provides air cover to Syria's ground operations against terrorists.
NA/PA