Nuclear deal belongs to international community, Tehran says
April 10, 2018 - 19:35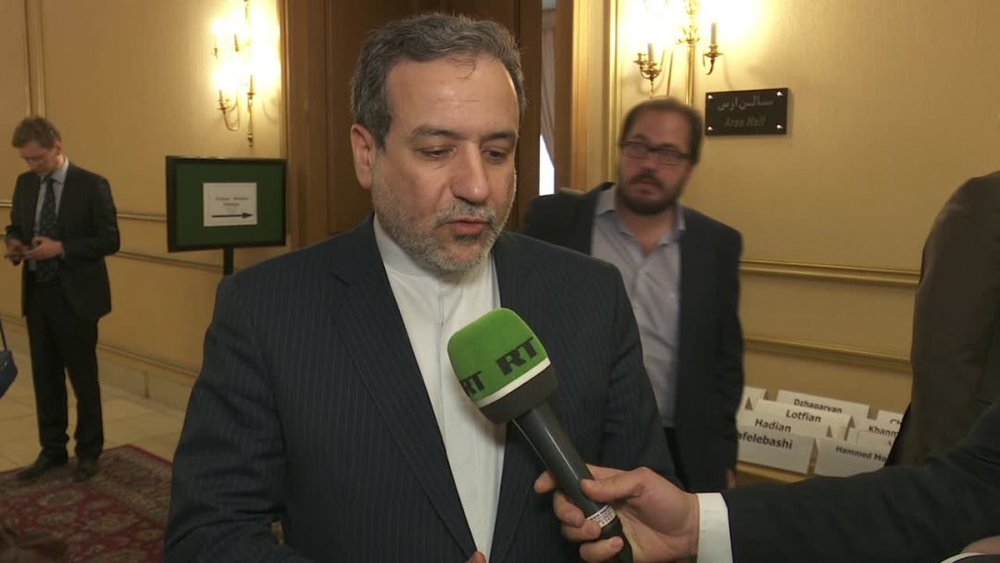 TEHRAN – Iranian Deputy Foreign Minister Abbas Araqchi said on Tuesday that the nuclear deal is not owned by the United States which is trying to make decisions on its own.
"The nuclear agreement belongs to the international community and all countries which negotiated it," Araqchi was quoted by Fars as saying.
Iran and six world powers, including the U.S., Britain, Russia, France, China Germany, and the European Union struck the nuclear accord on July 14, 2015. Under the deal, officially known as the Joint Comprehensive Plan of Action (JCPOA), Iran agreed to put limits on its nuclear work for termination of economic and financial sanctions.
In a statement on January 12, U.S. President Donald Trump gave Europeans only 120 days to agree to an overhaul of the nuclear agreement. He threatened if the text of the nuclear deal is not revised he would unilaterally withdraw the U.S. from it. The deadline falls on May 12.
'Israel seeking to increase tension in region'
The deputy foreign minister also commented on the Israeli air strikes on Homs Airbase, calling on the international community to "be alert" as "the Israeli regime seeks to increase tension in the region".
He praised the Syrian government for its victories against armed extremist groups, saying that military advances "once again cost Syria's enemies a lot. So they are trying to bring back the tension, and I think everyone should be alerted about it."
According to the Russian Ministry of Defense, the T-4 airbase in the Homs region was attacked by two Israeli F-15 jets on Monday morning. The missiles were fired from Lebanese airspace with media reports suggesting eight missiles were launched in total, five of which were intercepted by Syrian air defense systems.
At least 14 people, including 7 Iranian military advisors, are said to have been killed on the ground during the attack.
MH/PA