Quitting NPT is an option, Iran's security chief warns
April 24, 2018 - 17:21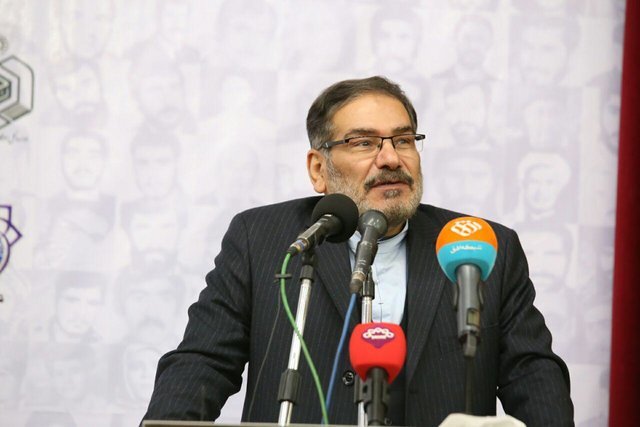 TEHRAN - Secretary of Iran's Supreme National Security Council Ali Shamkhani said on Tuesday that pulling out of the nuclear Non-Proliferation Treaty (NPT), is an option for Iran if the U.S. scraps the 2015 nuclear deal.
"Based on the NPT, the countries can easily withdraw from the treaty if they realize that it is does not benefit them… and this is a possible option for the Islamic Republic of Iran," the top security official told reporters before his departure to Sochi, Russia.
Shamkhani said since the nuclear deal, officially known as the Joint Comprehensive Plan of Action (JCPOA), went into effect in January 2016 the United States has been trying to deprive Iran from its benefits.
"Unfortunately, the other side has been creating obstructions since the day of implementation of the agreement," Shamkhani lamented.
Iranian Foreign Minister Mohammad Javad Zarif also signaled in a press conference in New York on Sunday that Iran could decide to walk away from the NPT, if the U.S. quits the JCPAO.
"If they want to kill the deal, they have that option, but they have to face the consequences," the New Yorker quoted Zarif as saying.
"It's dangerous to be arrogant, very dangerous," Zarif warned the Donald Trump administration.
Shamkhani also said Iran has the essential capabilities to expedite nuclear activities, threatening Iran will take "surprising actions" if the nuclear deal is sabotaged.
"We enjoy full power to resume our nuclear activities," Shamkhani remarked.
In a statement on January 12, Trump gave Europeans only 120 days to agree to an overhaul of the nuclear agreement and said if the text of the deal is not revised he would unilaterally withdraw the U.S. from it. The deadline falls on May 12.
Under the nuclear deal, Iran is obliged to lower its nuclear program in exchange for termination of economic and financial sanctions.

Zarif said for fifteen months Trump has tried to sabotage the accord by disrupting normal business with Iran. "It's important for Iran to receive the benefits of the agreement."
The nuclear parties including the European Union, France, Germany, Britain, Russia, and China have reiterated their support for the international nuclear agreement.
French President Emanuel Macron has said there is no "plan B" for the nuclear accord.
NA/PA