Slovenia doing its best to keep JCPOA 'alive': ambassador
April 26, 2018 - 7:24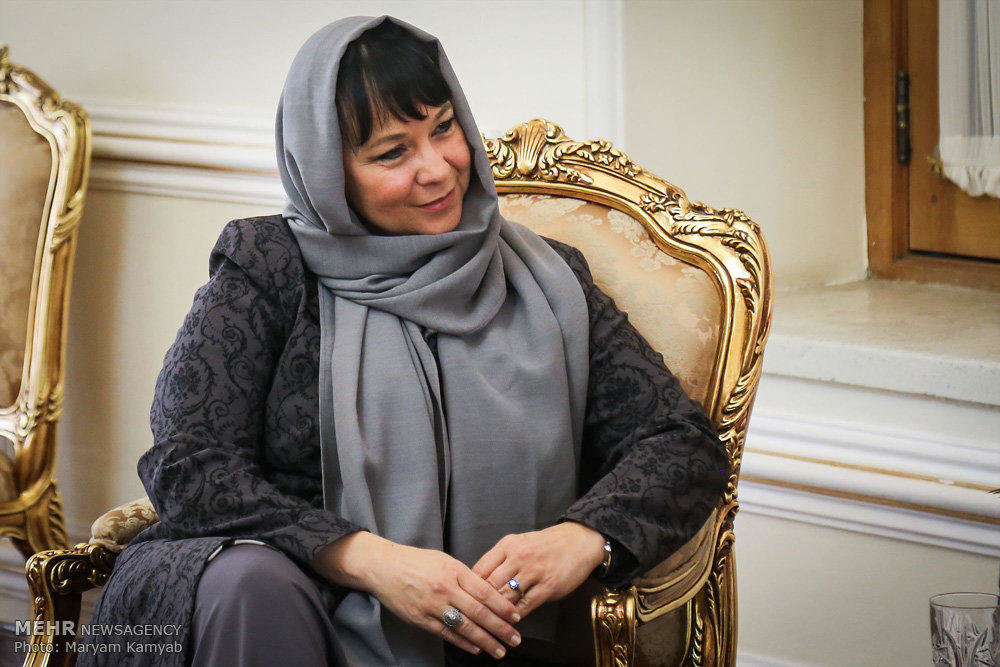 TEHRAN – Kristina Radej, the Slovenian ambassador to Tehran, says Slovenia along with European Union are doing their "best" to keep the nuclear deal, officially called the JCPOA, "alive".
"You know that the European Union and Slovenia as a member of the European Union are trying to keep the JCPOA alive together with Iran," Ambassador Radej told the Tehran Times in a short interview on Wednesday.
In a press conference with his French counterpart Emanuel Macron in Washington on Tuesday, U.S. President Donald Trump again made harsh attacks against the international nuclear agreement, calling it "insane" and "ridiculous".
Ambassador Radej said, "We will do our best to protect that deal, this is our position."
Trump has set May 12 as the deadline for the European Union to revise the text of the nuclear deal otherwise he would withdraw the U.S. from it.
The Slovenian ambassador said her country is very concerned about the fate of the nuclear agreement. "We are very concerned even if there is a slag possibility that the JCPOA is scrapped. I would be very very concerned and we will do our best to keep it."
She added the Europeans are totally dedicated to the protection of the nuclear agreement.
"This is absolutely our dedication to have the JCPOA alive," the ambassador noted.
The EU foreign policy chief, Federica Mogherini, also said on Wednesday that Europe would stick to the existing nuclear deal.
"It is working, it needs to be preserved," Mogherini said of the nuclear pact endorsed by the UN Security Council.
The nuclear agreement was clinched in July 2015 between Iran, the European Union, Germany, and the five permanent members of the UN Security Council. It went into effect in January 2016.
PA/PA