General: U.S. will become aware of Iran's capabilities when it's late
April 29, 2018 - 19:45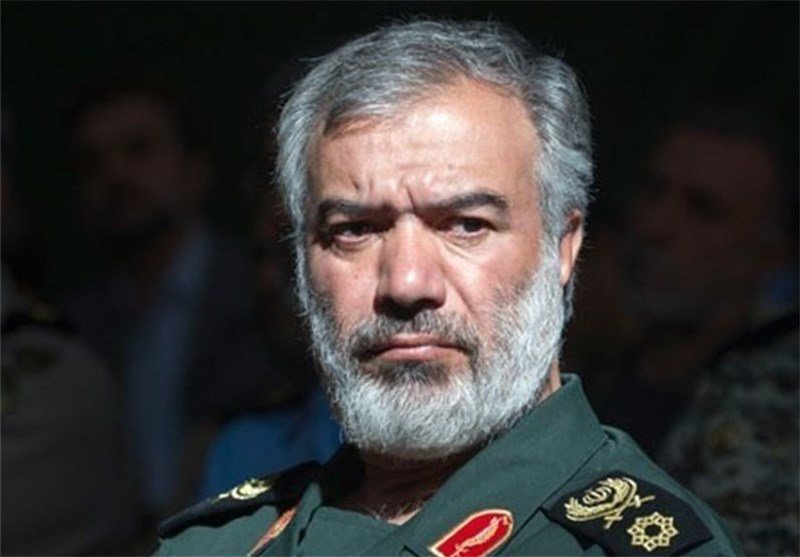 TEHRAN - Real Admiral Ali Fadavi, commander of the Islamic Revolution Guards Corps Navy, said on Sunday that the U.S. will become aware of Iran's actual capabilities when it is too late.
"The Guards' Navy is ready to counter any threats by the enemies," Fadavi told Tasnim in an interview published on Sunday.
"Definitely, today's situation of the Guards' Navy is not comparable to the past at all," he added.
"We have showcased a small amount of (our) capabilities in war games based on our needs and the major part of them has not been shown yet," the general remarked.
In an interview with Fars news agency on April 22, Fadavi said that the U.S. is not fully aware of Iran's naval power.
"The Americans have little information about Iran's naval power and they understand our real power when either their vessels are sunken or entangled in a terrible situation," he said at the time.
Rear Admiral Fadavi also attached great importance to the IRGC Navy's powerful presence in the Persian Gulf and the Sea of Oman.
"We should also" be present "in the free waters in future," he added.
Fadavi told a joint forum of the Army and IRGC navies in Bandar Abbas in March that the U.S. has given up the military option against Iran due to the Islamic Republic efficacious deterrence.
NA/PA