UK, France and Germany say remain committed to nuclear accord
May 9, 2018 - 1:10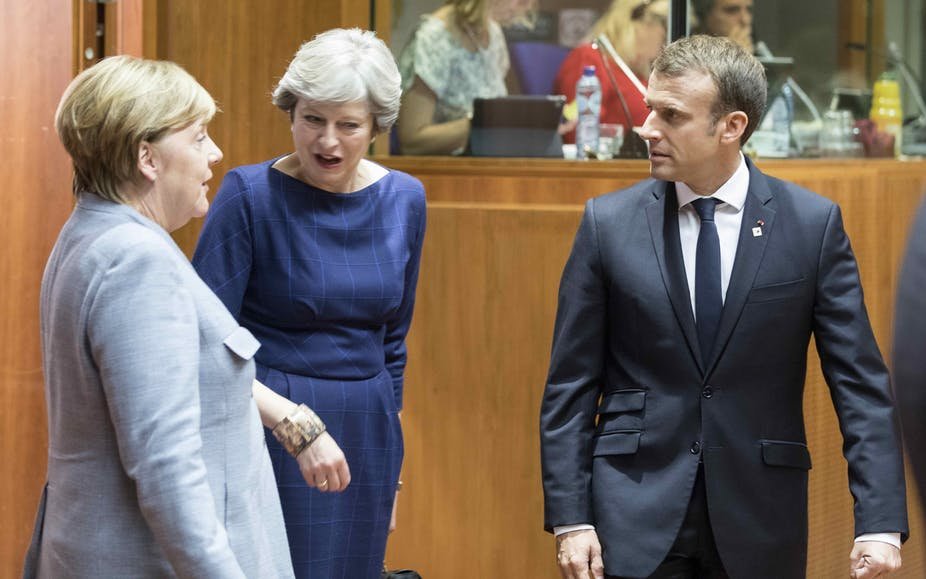 The UK, France and Germany have issued a joint statement assailing President Donald Trump's decision to withdraw the U.S. from the nuclear deal with Iran.
Moments after Trump said he would abandon the pact, resisting overtures from European nations who had urged him to preserve America's commitment, UK Prime Minister Theresa May, German Chancellor Angela Merkel and French President Emmanuel Macron said the decision to pull out of the Iran nuclear deal was a matter of "regret and concern". However they said they remained committed to the accord.
They said: "It is with regret and concern that we, the leaders of France, Germany and the United Kingdom take note of President Trump's decision to withdraw the United States of America from the Joint Comprehensive Plan of Action (JCPOA).
"Together, we emphasise our continuing commitment to the JCPOA. This agreement remains important for our shared security.
"We recall that the JCPOA was unanimously endorsed by the UN Security Council in resolution 2231. This resolution remains the binding international legal framework for the resolution of the dispute about the Iranian nuclear programme.
"We urge all sides to remain committed to its full implementation and to act in a spirit of responsibility."
Macron said in a separate tweet of his own in the wake of the announcement: "The nuclear non-proliferation regime is at stake".
(Source: the Independent)