Ayatollah Khamenei to Trump: 'You cannot do a damn thing' 
May 9, 2018 - 14:42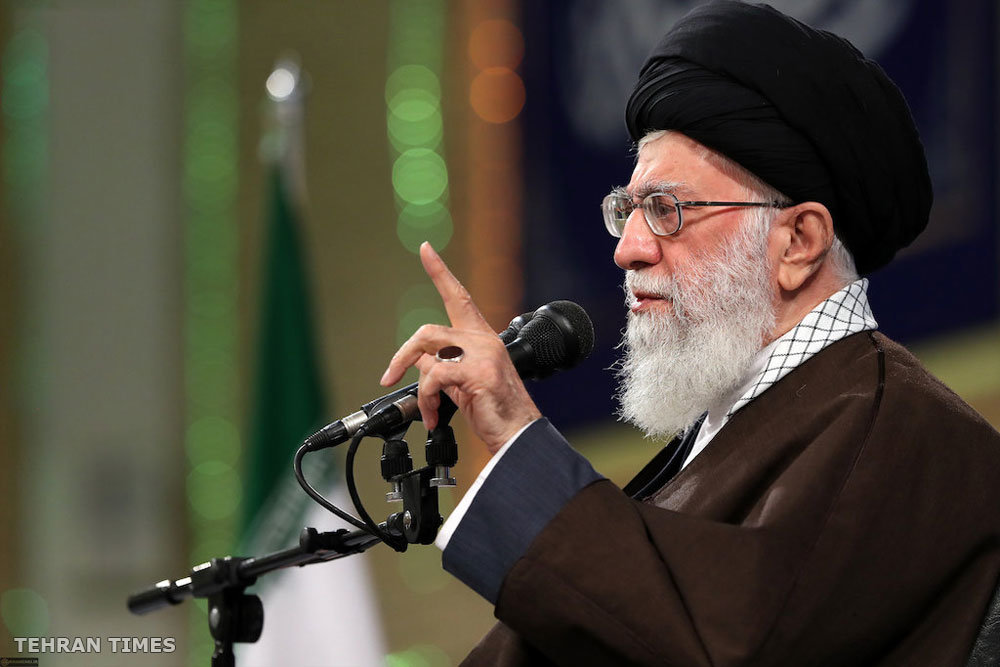 TEHRAN – In response to Donald Trump who on Tuesday withdrew the U.S. from the nuclear deal and made threats against Iran, Leader of the Islamic Revolution Ayatollah Khamenei said, "You (Trump) cannot do a damn thing." 
The Leader also said Washington's problem with the Islamic Republic is about other issues rather nuclear program.
"The reason behind America's opposition to the Islamic Republic system is that America used to implement full sway when the revolution cut short their hand," Ayatollah Khamenei said.
The Leader said Trump's speech contained "over 10 lies".
PA/PA