Rouhani to Merkel: Iran's interests must be guaranteed in nuclear deal
May 11, 2018 - 20:11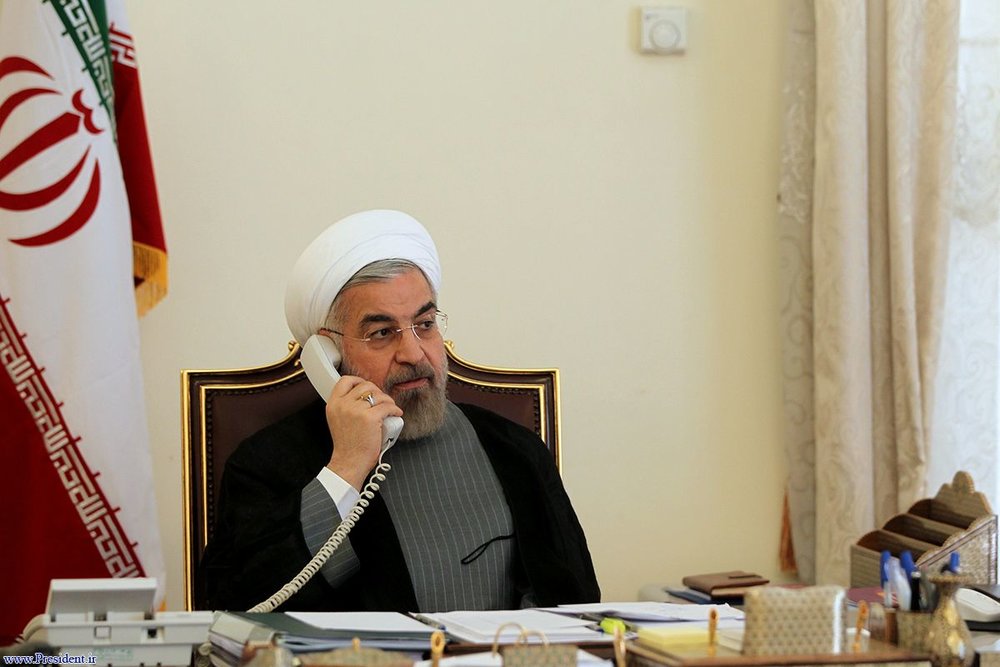 TEHRAN – In a phone conversation with German Chancellor Angela Merkel on Thursday, President Hassan Rouhani said that Iran's interests must be guaranteed in the nuclear deal, known as the Joint Comprehensive Plan of Action.
Rouhani said that the European Union states, especially Germany, France and UK, should announce their stance on guaranteeing Iran's interests in the JCPOA after Trump pulled the U.S. out of the international deal on Tuesday.
He said, "Iran's interests in issues related to the JCPOA such as sale of oil, gas and also banking relations should be guaranteed transparently and clearly."
"These issues which can help preserving the JCPOA should be discussed by the Iranian and European foreign ministers and experts in future weeks," Rouhani asserted.
Iranian Foreign Minister is scheduled to meet with his German, French and British counterparts in Brussels on Monday to discuss the fate of the nuclear agreement.
'Harmful consequences'
Rouhani also said the U.S. unilateral withdrawal from the JCPOA runs contrary to international law.
"If an agreement which was approved by the UN Security Council's resolution is violated, there will be harmful consequences at the international arena," the Iranian president warned.
For her part, Merkel attached great importance to preserving the JCPOA, saying the EU will remain committed to the agreement and called on Iran to do so.
Federica Mogherini, EU foreign policy chief, on Tuesday called on the international community to stick to the 2015 nuclear deal.
"The European Union is determined to preserve it. Together with the rest of the international community, we will preserve this nuclear deal," Reuters quoted Mogherini as saying.
Iranian president tells Macron that 'Europe has short time to protect JCPOA'
Also, in a telephone conversation with French President Emmanuel Macron on Wednesday, Rouhani said Europe has a short time to announce its position on protecting the JCPOA.
He added that foreign corporations that have invested in Iran should announce their stance to counter the U.S. withdrawal from the deal.
"We can see more interaction between Iran and Europe if we reach a clear decision on the JCPOA in a short period of time," Rouhani noted.
Macron said that European countries will make efforts collectively to preserve the nuclear deal.
The British prime minister, German chancellor and French President issued a joint statement on Tuesday saying they will remain committed to the JCPOA.
'World should counter U.S. unilateralism'
In a separate phone conversation with Turkish President Recep Tayyip Erdogan, Rouhani also said that the international community should counter the U.S. unilateralism.
"The U.S. should know that it cannot easily renege on its international commitments without paying a cost," he noted.
Rouhani said that any new sanctions against the Iranians is against international law and the UN Security Council Resolution 2231.
Erdogan described Trump's decision as "wrong" and added that the U.S. will be the "main loser" by such a decision.
He noted that Turkey will spare no help in preserving the nuclear deal.
NA/PA