Trump has turned into symbol of 'chaos', Shamkhani says
May 14, 2018 - 20:57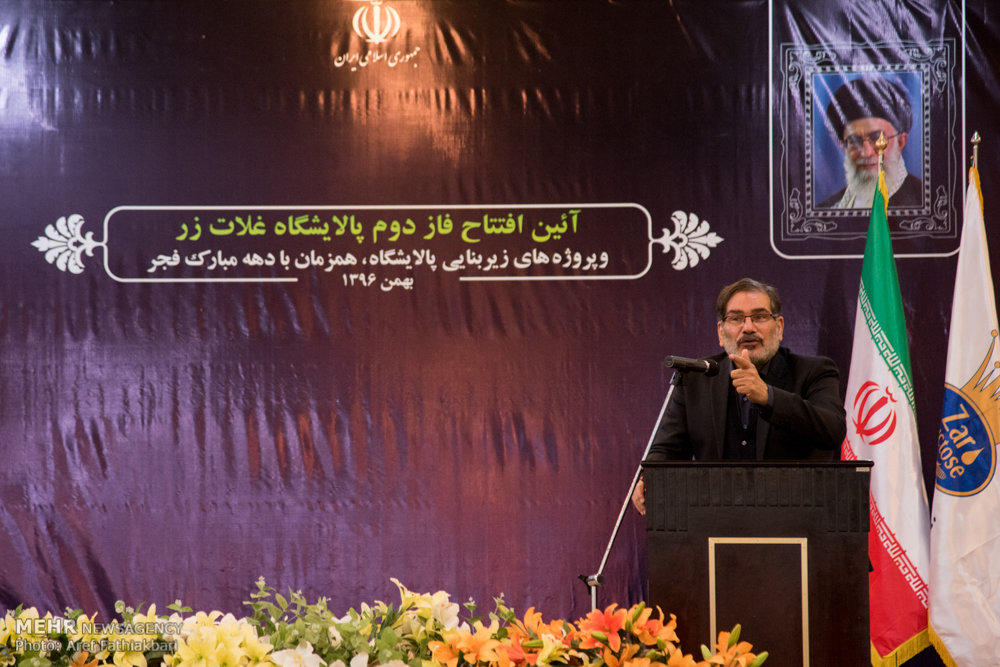 TEHRAN – Iran's Secretary of Supreme National Security Council Ali Shamkhani said on Monday that U.S. President Donald Trump has turned into symbol of "chaos" in the world.
"Trump has turned into symbol of chaos and violence-seeking at the international scene through strategic mistakes he made in supporting terrorism, pulling out of the JCPOA [the Joint Comprehensive Plan of Action] and violating international law and the rights of the Palestinian people," Shamkhani stated.
U.S. relocated its embassy in Tel Aviv to al-Quds (Jerusalem) on Monday. Clashes erupted between the Palestinians and the Israeli forces at the Gaza border on Monday, leaving at least 37 Palestinians killed and many more wounded.
Shamkhani said that the U.S. move will boost the Muslims' will to defend the cause of Palestine.
"The first consequence of this catastrophic move is more unity and integrity among Muslims to defend their sanctities and also a speed in the collapse of the fake Zionist regime of Israel," the top security official predicted.
He added that the U.S. and Israel are responsible for all the consequences.
The U.S. move in relocating embassy happened a day before the anniversary of the forcible Israeli eviction of hundreds of thousands of Palestinians from their homeland in 1948 known as Nakba Day, meaning Day of the Catastrophe.
NA/PA