Iran blasts Israeli massacre of Palestinian protesters
May 15, 2018 - 19:9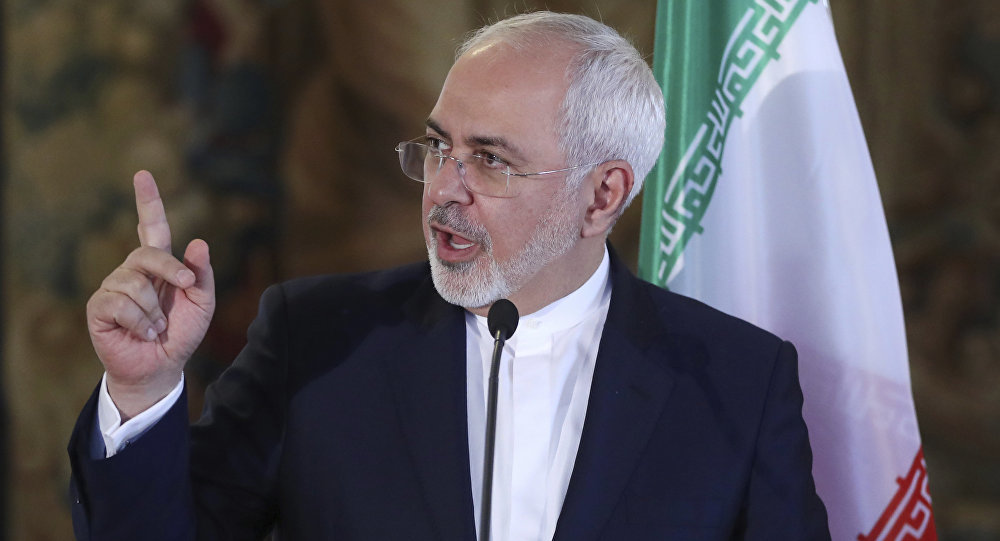 Tehran urges international bodies to bring Israel to the International Criminal Court as a war criminal
TEHRAN – Iran's foreign minister has lashed out at the Israeli regime for pursuing a repressive approach to peaceful protests by Palestinians demanding right to return to their motherland.
Writing on his official Twitter page on Monday, Mohammad Javad Zarif took Israel to task for "massacring countless Palestinians in cold blood as they protest in world's largest open air prison," in what was a direct allusion to the situation of the Palestinians who live under years-long Israeli blockade in the besieged Gaza Strip.
In another part of his tweet, Iran's top diplomat pointed to the move by Donald Trump to transfer the U.S. embassy from Tel Aviv to Jerusalem al-Quds despite global outcry against the move, saying while Israel continues its brutal crackdown on Palestinians "Trump celebrates move of U.S. illegal embassy and his Arab collaborators move to divert attention."
Foreign Minister Zarif says Israeli is "massacring countless Palestinians in cold blood as they protest in world's largest open air prison."
Zarif described the U.S. embassy move and massacring of Palestinians as "a day of great shame".
Foreign Ministry spokesman Bahram Qassemi also in a statement strongly condemned the unprecedented massacre of Palestinians by Israeli snipers ahead of Nakba Day (the anniversary of the Israeli regime's occupation of Palestinian land) and in protest at the relocation of the U.S. embassy from Tel Aviv to al-Quds.
"The killing of defenseless Palestinian children, women and people, and the occupation of Palestinian territories, have turned into the Zionists' main strategy during the past 70 years when the Palestinian land has been under occupation," he regretted.
"The non-stop and incessant crimes committed by the Zionists in Palestine are the result of the United States' unflinching support as well as the treacherous compromise and humiliating inaction of certain Middle East states, and they are undoubtedly responsible for, and accomplices to the unjust bloodletting in the occupied Palestine as well as the sufferings and hardships," the spokesman stated.
Qassemi announced Iran's backing for Palestinians' legitimate struggles and patient resistance against the "triangle of money, bullying and hypocrisy".
He called on international organizations and bodies to take prompt action without any hesitation to bring the Tel Aviv regime to the International Criminal Court as a war criminal.
SP/PA