EU tells Iran it will try to protect firms from U.S. sanctions
May 16, 2018 - 10:38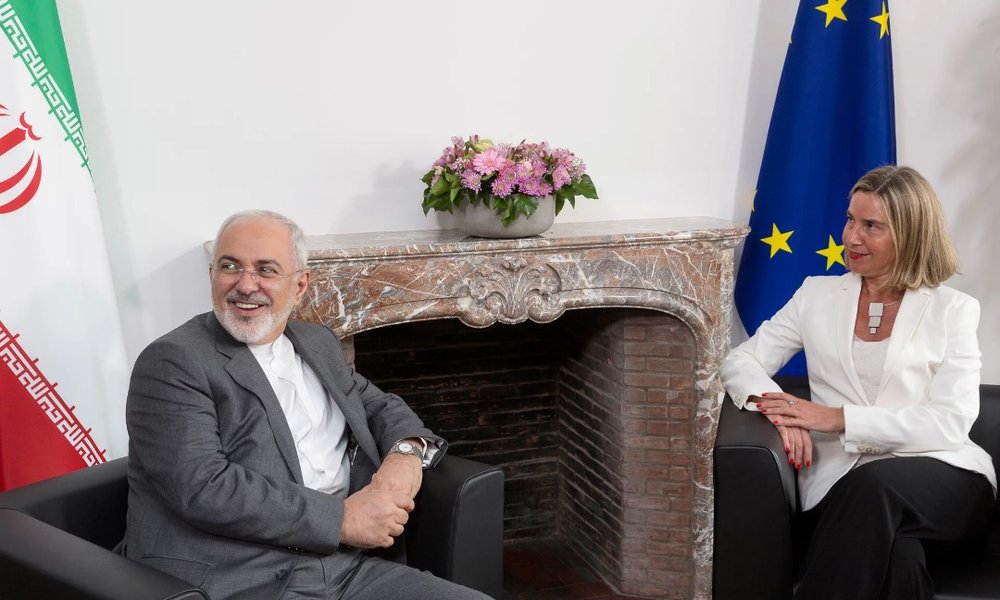 Tehran is being given assurances that European governments will seek to protect companies doing business in Iran from renewed U.S. sanctions, as foreign ministers prepare to meet in Brussels to salvage the nuclear deal.
Iran's foreign minister, Mohammad Javad Zarif, met Federica Mogherini, the EU external affairs chief, on Tuesday morning and will meet the foreign ministers of France, Germany and the UK – the three European signatories to the deal – in the evening. Iran wants assurances that EU trade with Iran will continue to grow, despite Donald Trump pulling the U.S. out of the nuclear deal.
Zarif said after his first meeting that talks were "moving in the right direction", adding that it was "a nice and constructive meeting".
Speaking after her meeting with Zarif, Mogherini said the EU had agreed to start work on a multi-level stream of work designed to keep the Iran deal alive. She said the work would cover:
• the continued sale of Iran's oil and gas products
• effective banking transactions with Iran
• continued sea, land, air and rail transportation relations
• new EU investments in Iran
• financial banking, insurance and trade
• a blocking mechanism aimed at nullifying U.S. sanctions on EU firms
The crisis, potentially plunging the U.S. and Europe into a sanctions war and raising serious questions about European economic sovereignty, will also be discussed at a meeting of EU heads of state on Wednesday in Sofia.
(Source: Guardian)