EU, China vow to uphold Iran nuclear deal
June 1, 2018 - 20:29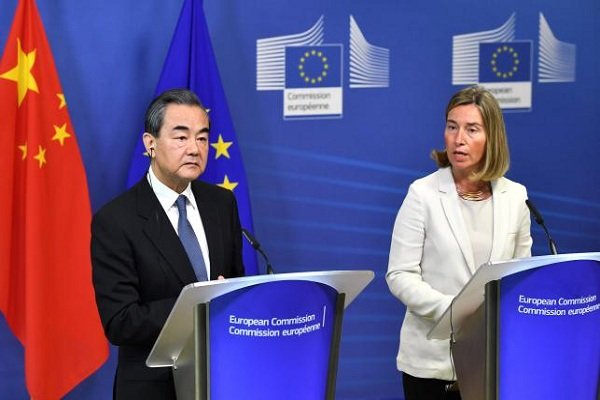 The European Union and China say they will do their utmost to keep afloat an international agreement on Iran's nuclear program despite the U.S. abandoning the pact, the Associated Press reported.
Chinese Foreign Minister Wang Yi said Friday that "we will be unswerving in upholding it."
Speaking alongside EU foreign policy chief Federica Mogherini, he said the agreement has been endorsed by the UN and that "every party has the duty to implement it."
Mogherini, who helps oversee the implementation of the 2015 nuclear deal, praised China and said Beijing, the EU and other partners are working "in full coordination" to save the pact.
President Donald Trump last month reneged on the agreement, saying it fails to stop Iran developing ballistic missiles or playing a role in the Middle East.
The agreement is only about Iran's nuclear program and is not tied to anything else.