No outlook for talks with U.S. under pressure: Iran
June 9, 2018 - 4:31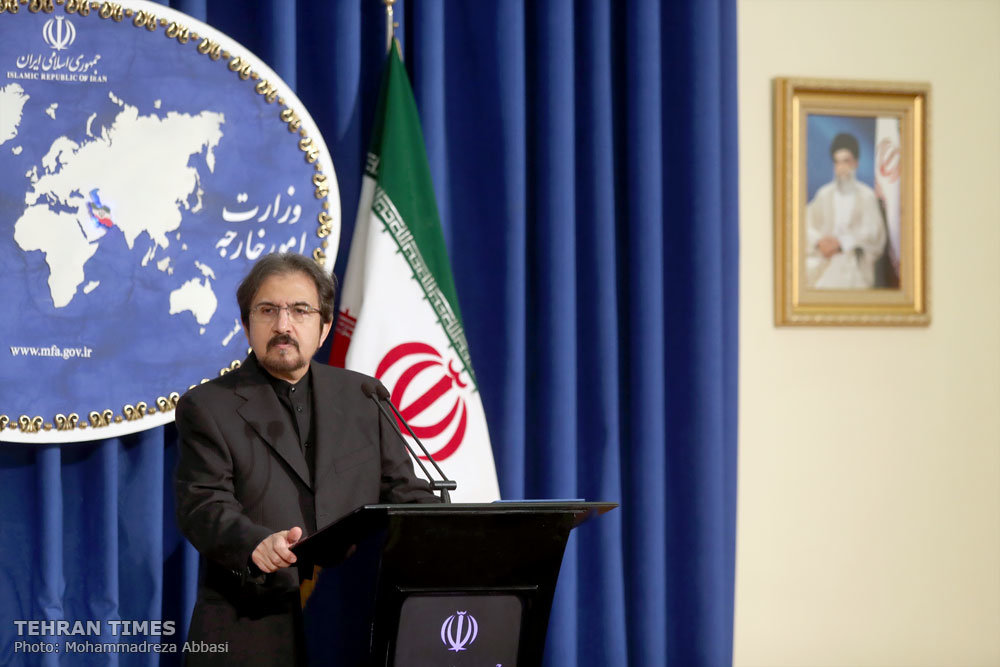 TEHRAN – There will be no outlook for talks with the American regime until it speaks with the great Iranian nation with the language of "respect" instead of "threats and sanctions", Foreign Ministry spokesman Bahram Qassemi said on Friday.
Qassemi slammed U.S. President Donald Trump's decision to re-impose sanctions on Iran, saying, "Mr. Trump should ask the experts and sages in America to provide him with a comprehensive report about the course of historical developments in Iran."
Iranians have shown in different periods that they will not change their "wise behavior" when faced with bullying and threats, he added, according to the official website of Iran's Foreign Ministry.
MH/PA