Iranian Army overhauls F-4 fighter jet
June 21, 2018 - 11:14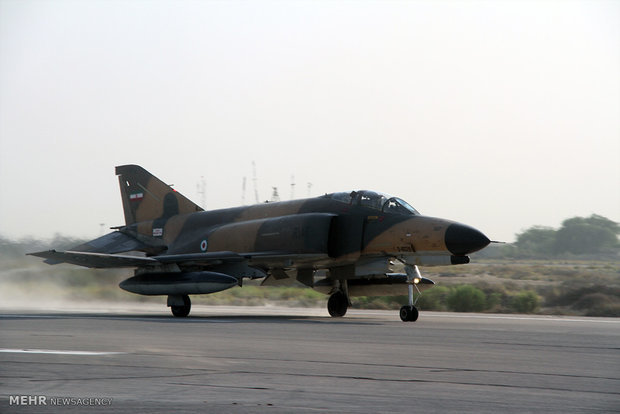 TEHRAN – Experts at the Iranian Air Force have successfully overhauled an F-4 fighter jet, rendering it airworthy, IRNA reported on Wednesday.
The overhaul was carried out at the Shahid Lashkari Air Force Base in northern Tehran Province, using up to 18,500 man-hour works. After undergoing final tests, the aircraft was returned to the Ari Force's fleet.
The Global Firepower List 2018 has ranked various countries in accordance with their defensive strength, placing the Islamic Republic on the 13th position above Israel and Saudi Arabia.
MH/PA