JCPOA foreign ministers, EU chief diplomat to meet on Friday
July 3, 2018 - 18:21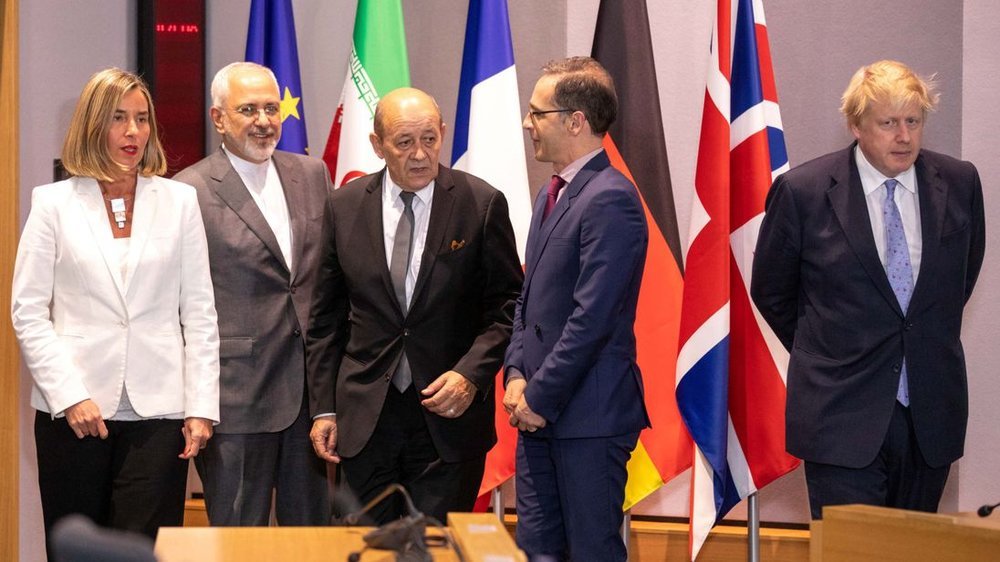 TEHRAN - The joint commission of the Joint Comprehensive Plan of Action (JCPOA) will hold a meeting in Vienna on Friday at the level of foreign ministers to discuss the European Union's package of proposals to save the 2015 nuclear deal now that the United States have left the agreement.
EU foreign policy chief Federica Mogherini along with foreign ministers of Iran, Germany, Britain, France, Russia and China plan to exchange views on the European package and discuss ways how to save the JCPOA.
Since U.S. President Donald Trump's exit from the nuclear pact on May 8 Iran has been seeking guarantees that its economic interests are protected otherwise it will resume nuclear activities at a greater speed.
According to the nuclear deal, Iran is tasked to put limits on its nuclear activities in exchange for termination of economic and financial sanctions.
The deal, signed in July 2015, went into force in January 2016. Since Trump quit the U.S. from the multilateral agreement certain companies have abandoned their projects in Iran for fear of facing sanctions by the U.S.
Iranian Deputy Foreign Minister Abbas Araqchi said on June 23 that the three European signatories to the JCPOA alongside with the European Union had promised to offer a package of practical steps that would fulfill Iran's demands under the nuclear agreement. He said the package will include Iran's oil sales, payments for its oil and transportation.
EU says it will not change policy on nuclear deal
Maja Kocijancic, spokesperson for Mogherini, told a news conference on Monday that the EU will not change policy on the JCPOA and will continue implementing the deal.
"We have mobilized considerable resources with our international partners to preserve the agreement and the benefits that emit from it and continue to do so. So there is no change in that context," Kuwait News Agency quoted her as saying.
"We are committed to full and effective implementation of the Iran nuclear because it is in the security interests of Europe and of the international community," she noted.
NA/PA