Iran, four other states sign Caspian Sea legal regime
August 12, 2018 - 16:56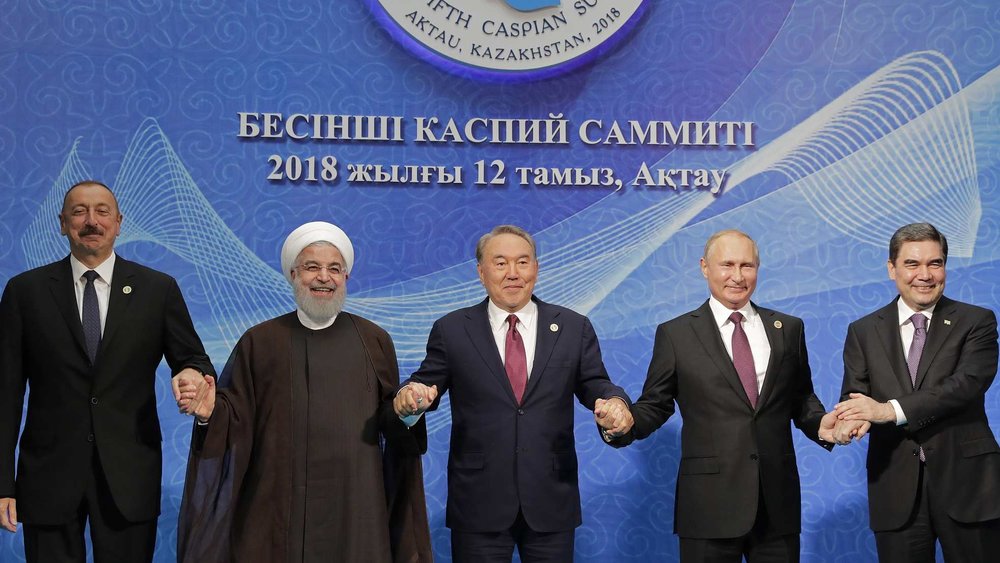 On Sunday, the presidents of Iran, Russia, Azerbaijan, Kazakhstan and Turkmenistan met in the small Kazakh coastal city of Aktau to sign a legal convention on the Caspian Sea.
The landmark deal was made after more than two decades of diplomatic efforts, by the the five littoral Caspian nations – Russia, Iran, Kazakhstan, Azerbaijan and Turkmenistan.
They agreed a legal framework for sharing the world's largest inland body of water, which bridges Asia and Europe and is packed with oil, gas and sturgeon.
Diplomats describe the document as a regional constitution.
"Our summit is exceptional if not truly epoch-making," Russian President Vladimir Putin told the Caspian Sea presidents and foreign ministers.
President Hassan Rouhani of Iran also said, "Today we have taken a very important step but we should recognize there are more important issues that need to be addressed."
Rouhani also thanked his Caspian partners for their support since the United States' unilateral withdrawal from the 2015 nuclear deal, officially called the Joint Comprehensive Plan of Action.
According to the Guardian, this was a hard won diplomatic victory. Their main sticking point was how to carve up the seabed. While everyone else agrees it should be divided by a line equidistant from the five coastlines, Iran – with the smallest coastline – does not.
The five nations agreed to 15 miles of sovereign waters in addition to a further 10 nautical miles of fishing area after which there will be common waters.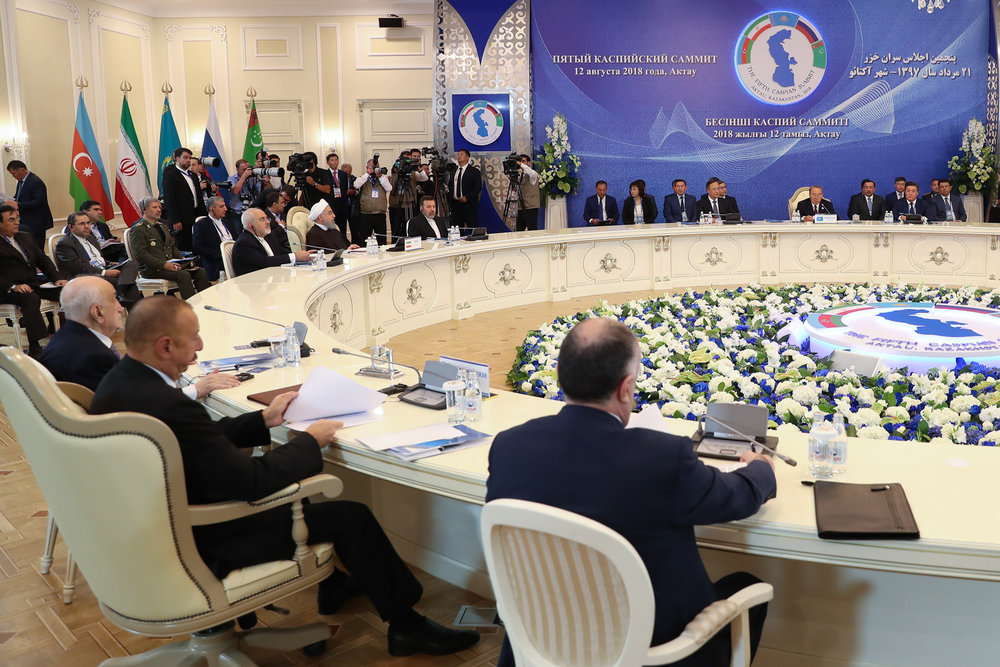 The thorny issue of how to divide the hydrocarbon-rich subsoil territory has been put off. Reading from the convention document, Kazak Foreign Minister Kairat Abdrakhmanov said, "The methodology for establishing state base lines shall be determined in a separate agreement among all the parties according to this convention on the legal status of the Caspian Sea."
Talking to reporters, Abdrakhmanov added, "This is a key phrase, especially important for our Iranian partners."
'Iran is a huge country and a huge market'
Asked if they feared sanctions on the two big regional players (Russia and Iran) would undermine the Caspian's trading potential, delegates to the summit responded with wait-and-see pragmatism.
"We will have to look into this issue but for us Iran is an opportunity. It's a huge country and a huge market. We should not miss this opportunity of cooperating with them," said a senior Kazakh diplomat.
"Iran is our neighbor and our inevitable partner," he added, according to the Guardian.