It is better to remain in nuclear deal: Iran's Kamalvandi
August 14, 2018 - 9:12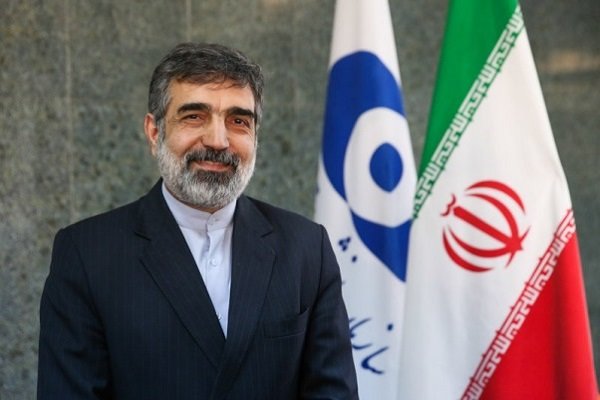 TEHRAN - Behrooz Kamalvandi, spokesman for the Atomic Energy Organization of Iran (AEOI), has said that it is better for Iran to remain in the 2015 nuclear deal, known as the Joint Comprehensive Plan of Action.
"My personal view is that it is better to remain in the JCPOA rather than leave it, however, the system's top officials may have different views which depend on the situation and will be announced," he told ISNA in an interview published on Monday.
"As Henry Kissinger has said, the U.S. withdrawal from the JCPOA has caused division in the U.S. and has also caused division between the U.S. and Europe….if we leave the JCPOA without a good justification, we will lose all of these," Kamalvandi remarked.
He said that Europe has adopted a different policy towards the U.S. after its withdrawal from the JCPOA, however, Europe will avoid clash with Washington.
The nuclear official noted that the negative effects of the sanctions cannot be ignored, however, the situation will be better than the pre-JCPOA time.
Elsewhere, he said that Ali Akbar Salehi, director of the Atomic Energy Organization of Iran, will visit Vienna in September to attend annual meeting of the International Atomic Energy Agency.
U.S. President Donald Trump announced Washington's exit from the nuclear deal on May 8 and ordered restoration of sanctions against Iran.
The first batch of sanctions was snapped back on Monday, August 6. The second batch will be restored on November 4.
Federica Mogherini, the EU's foreign policy chief, responded on August 7 to the Iran sanctions by calling on companies to disregard threats from Washington.
"We are encouraging small and medium enterprises, in particular, to increase business with and in Iran as part of something (that) for us is a security priority," she said.
NA/PA