Pompeo forms group to spearhead anti-Iran actions
August 18, 2018 - 9:36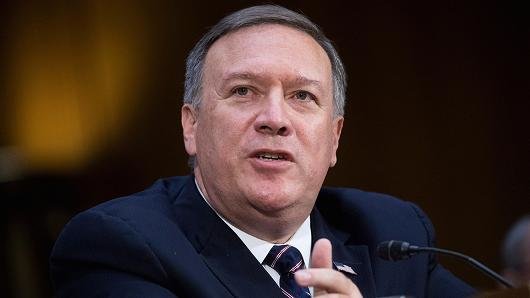 TEHRAN – State Secretary Mike Pompeo announced on Thursday that the U.S. State Department has formed an "Iran Action Group" to coordinate and run an aggressive U.S. policy toward the Islamic Republic.
Pompeo said that the initiative would be "directing, reviewing and coordinating all aspects of the State Department's Iran-related activity," according to the State Department website.
The group will be headed by senior policy adviser Brian Hook, who is currently the State Department's director of policy planning. He will report directly to Pomepo.
"Our hope is that one day soon we can reach an agreement with Iran but we must see major changes in the regime both inside and outside of its borders," Pompeo said in a brief address at the State Department.
The top U.S. diplomat went on to say that the State Department is committed to a whole of government effort to change Tehran's "behavior."
SP/PA