Terrorists should be cleaned out of Idlib, Zarif says
September 3, 2018 - 22:8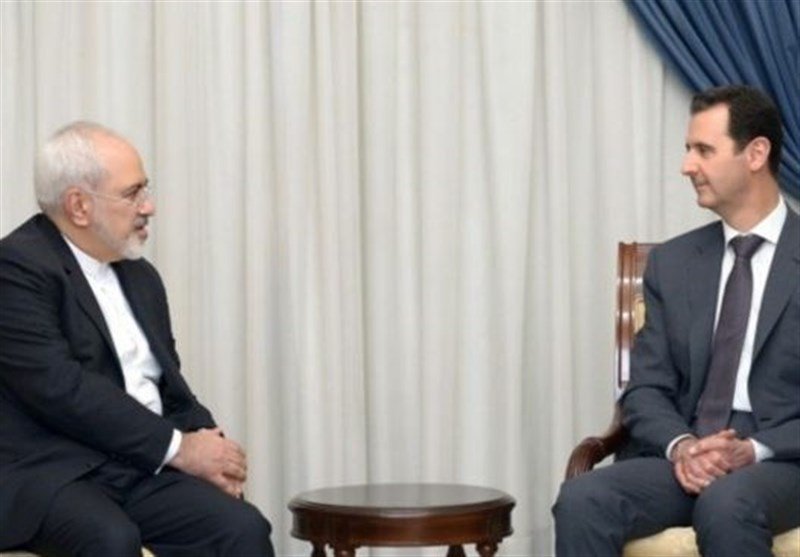 TEHRAN – Iranian Foreign Minister Mohammad Javad Zarif said on Monday that terrorists should be "cleaned out" of Idlib.
The remarks by Zarif comes as the Syrian army is preparing to recapture Idlib from the hands of terrorists.
"In line with the Astana process meeting that we will have on Friday in Tehran, we will discuss these issues, as well as how to treat the remaining extremist groups, especially the al-Nusra Front in the remaining parts of Idlib," he told reporters upon his arrival at Damascus airport.
The presidents of Iran, Russia and Turkey will hold talks on Syria in Tehran on Friday. The summit meeting is in line with the continuation of the Astana talks aimed at bringing an end to the conflict in Syria.
'Time has come to start reconstruction efforts in Syria'
Zarif also said, "Considering the very good victories of resistance forces against extremist and terrorist groups, the time has come to start the reconstruction process in Syria and end conflicts and take care of humanitarian issues in Syria as well as the return of refugees."
In his visit to Damascus, the Iranian foreign minister also held a meeting with Syrian President Bashar al-Assad, discussing bilateral ties, regional developments and the return of refugees.
Zarif also separately met with Syrian Foreign Minister Walid Muallem. Zarif said that Iran supports the Syrian government and people in fighting terrorists.
Muallem praised Iran's support for Syria in the war against terrorists.
In a separate meeting with Syrian Prime Minister Imad Khamis, Zarif said that the private sector in Iran is ready to participate in projects to rebuild Syria.
Foreign Minister Zarif added Iranian and Syrian embassies are duty bound to facilitate the activities of Iranian private companies in Syria.
NA/PA